Are you planning to study abroad after completing your bachelor's degree or after your 12th board? Commerce is a popular major among Indian students since it provides doors of opportunities in accounting, finance, business, management, and economics. Jacob Mathew, our study abroad expert, has curated a video with all the details from top colleges to the future scope of popular management courses abroad for commerce students.

Why Study Abroad after 12th?
Studying abroad after the 12th grade has numerous advantages for one's future career and lifestyle. Among the advantages are:
After 12th commerce, courses have an industry-relevant curriculum that goes beyond classroom-based learning. It is founded on real-world experience and cutting-edge technology.
After completing their 12th commerce, fresh graduates with abroad courses have a plethora of good-paying job opportunities. Foreign graduates can expect early promotion and more job opportunities all over the world.
Countries with well-known educational systems include the United Kingdom, the United States, and France. Pursuing your studies in one of these study-abroad destinations will provide you with numerous benefits, including improved skill development and interaction with the best experts in your field of commerce, among other things.
After 12th commerce, there are a number of scholarships available for Indian students to study abroad, making education more affordable and yielding higher returns on investment.
Depending on the education destination, there are numerous courses available after the 12th grade in foreign countries. Aside from a bachelor's degree, you can pursue a diploma, certificate, and integrated courses.
Must Read: Why Do Indian Students Go Abroad to Study?
High ROI Management Courses Abroad for Commerce Students
These courses are not just for commerce students. In fact, Students from any stream, such as Science, Arts, and Humanities, can consider these courses. These courses have high ROI management courses abroad:
MBA
MBA is the most sought-after course after a bachelor's among students around the world. Many students want to study MBA in the UK, USA, and Canada. Students with 2.5-3 years of work experience are interested in pursuing an MBA. Your professional goals determine the best nation in which you should study for an MBA. For example, if you want to pursue a career in finance, moving to London in the UK or New York in the USA makes sense. MBA assists people in either changing careers or progressing in their current careers. This is because of MBA's ability to provide them with access to a completely new network. As a result, it is the most optimal high-return course that you can take from anywhere in the world. This makes MBA a popular management course abroad for commerce students.
Must Read: ROI on MBA
MIM
Many students refer to MIM, or Master's in Management, as a freshmen MBA. It is among the popular management courses abroad for commerce students. Students with 0-3 years of experience often choose this course. It is mostly in demand in Europe and the United Kingdom. It is more of a European-originated degree. MIM is a wonderful alternative for individuals who have completed their bachelor's degree in a completely different subject. Top institutions to target include Warwick University, Edinburgh University, King's College London, and others. When it comes to employment opportunities, you may go into industries like consulting, HR, and marketing, but you must first determine whether you're obtaining the correct sort of curriculum for that. If you have any questions, feel free to contact Leverage Edu.
Must Read: MIM (Masters in Management)
Masters in HR
HR plays a crucial function. Managing people within a company is essential and in high demand these days. There are many universities where you can pursue HRM from abroad. These include Cranfield University and Warwick University. There also are universities in Ireland, such as the University of Dublin and Trinity College Dublin. If you want to make a career in HR and grow in this field, HRM is an ideal course. Master in HR is also a popular management course abroad for commerce students.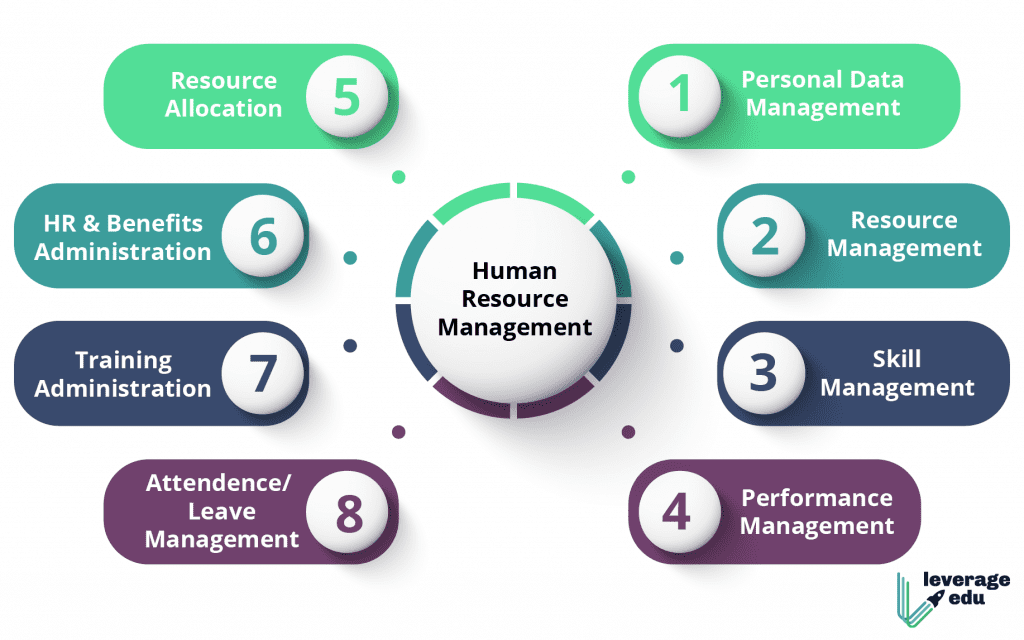 Master in Supply Chain Management
Finally, we have the Master in Supply Chain Management course. As a result of the pandemic, we learned about the importance of supply chain management. Improper management can lead to absolute chaos in terms of inventory and even basic necessities. So, the supply chain plays an important role in today's world. People who work in the retail industry or the transportation industry usually pursue SCM.
Must Read: Supply Chain Management Courses
Requirements to Study Abroad
Certain prerequisites must be met before planning to study abroad after 12th commerce. To begin, here are some of the prerequisites:
Transcripts of Academic Achievement– Students must have completed their 12th grade from a recognised institution with good grades in the course of interest.
Age– Students must be 18 years old when applying for courses to study abroad after completing their 12th grade.
Visa for Students– A student visa is required in order to study and live in the country.
Financial Evidence– The student should have enough money to cover tuition and living expenses during the study period. Bank statements, scholarship information, and so on must be provided as evidence.
A valid Passport– After the 12th grade, you must have a passport to study abroad.
Must Read: LOR for Management Courses
Scholarships to study Management Courses Abroad
There are numerous scholarships available for Indian students to study abroad after completing their 12th grade. Here are just a few examples:
Oxford and Cambridge Society of India (OCSI) Scholarships– OCSI is a non-profit alumni organisation based in New Delhi. Students at Oxford and Cambridge universities may be eligible for a scholarship worth around INR 2,000,000.
Melbourne International Undergraduate Scholarship – This scholarship is open to international undergraduate students at the University of Melbourne. There is no separate application required, and the three-year undergraduate course is eligible for fee remission of 100% or 50%.
AUT International Excellence Scholarships– Auckland University of Technology (AUT) and the Faculty of Culture and Society offer scholarships to recognise and support high-achieving international students. Financial assistance will be provided to the applicant in the amount of NZ$ 7,000.
Castle Smart Scholarship– Castle Smart Estate provides an undergraduate scholarship to international undergraduate students in the United Kingdom. It offers approximately £6,000 in tuition assistance.
QS Undergraduate Scholarship – International students pursuing a bachelor's degree at a QS-ranked institution can apply for a merit-based study abroad scholarship. To cover tuition fees, the applicant can receive up to INR 3,68,800.

FAQs
Which course is best for commerce students abroad?
Here is a list of some of the best courses to study abroad after 12th commerce:
Business administration
Business law
Accounting
Finance
Economics
Charted Accountancy
Which country is best for studying management?
France, Germany, and Europe are the top countries to study Master in Management abroad
Can I study abroad in commerce?
Requirements for studying abroad after the 12th grade:
Applicants must have a good academic record in Class XII exams, with a minimum average score of 60% or higher. Some institutions demand 70% or higher. The basic English language requirement for business-related courses is an IELTS score of 5.5.
These are the popular management course abroad for commerce students that are currently in great demand. Need assistance determining which course is good for you or which university offers the course you want? Contact our Leverage Edu experts at 1800 57 2000. Book your FREE 30-minute counselling session today.