While many countries are making progress towards formulating and introducing better laws for the LGBTQ community, the world is still playing catch up in terms of providing them with equal academic and professional opportunities. Higher education must be a fundamental right for everyone regardless of gender, race or financial constraints. But many academic institutions hesitate to implement LGBTQ inclusivity which adds to the varied implications that LGBTQ students face like estrangement from their own family, financial problems and absence of emotional support. At Leverage Edu, we understand how difficult it could be to find an LGBTQ-friendly institution for such students. If you know someone who's looking for such universities or just need to aware of this topic, this blog brings you a comprehensive list of the world's top LGBTQ-friendly universities that you must consider!
How to Choose an LGBTQ-Friendly Institution?
Before moving on to the list, the first question we are putting forward is what an LGBTQ-inclusive university actually means, i.e. the major indicators you must factor into your research for such institutions. Here are the key pointers you must consider while selecting the right LGBTQ-Friendly university:
Study programmes with LGBTQ classes and majors.
Gender-inclusive restrooms and accommodation facilities.
Non-discrimination policies in terms of gender or sexuality.
An active LGBTQ student community (and faculty) on the campus.
Campus safety measures for LGBTQ students.
Counselling services for LGBTQ students.
Keep searching for top LGBTQ+ friendly study abroad destinations
List of Top LGBTQ-Friendly Universities in the World
Most of the globally ranked academic institutions across the top study destinations have strived to make their campuses gender-inclusive and provide equal academic opportunities for LGBTQ-identifying students. Here is an exclusive list of top 7 LGBTQ-friendly universities across the globe:
1. University of Pennsylvania
Amongst the leading academic institutions in the US for LGBT advocacy since the last 35 years, the University of Pennsylvania is at the top of our list of LGBTQ-friendly universities in the world. There are various prominent reasons that make it a popular higher education institution in the global queer community. The University of Pennsylvania has ensured a vast range of facilities around its campus for LGBTQ students including Gender-neutral bathrooms and housing facilities along with scholarships and counselling for queer students.
Penn Medicine, the university's medical school, also provides LGBTQ medical care and is constituted of LGBTQ treatment teams and has been honoured with the title as the "Leader in LGBT Healthcare Equality" by Human Rights Campaign.
2. University of California- Los Angeles
Considered as one of the most queer-friendly universities in the US and the world, the University of California- Los Angeles (UCLA) offers many LGBT-specific scholarships and has its own LGBTQ Campus Resource Centre. This centre provides several services like,
Transgender legal & health resources
Therapy groups and counselling sessions for LGBTQ students
Weekly events
Free sexual health supplies and information
UCLA is also host to a unique think-tank referred to as the Williams Institute which is totally dedicated to research on the best policies regarding sexual orientation and gender identity. The research carried out by the institute has massively helped in legal progress related to LGBT parenting and adoption, transgender rights, public health, to name a few.
3. Ohio State University
Ohio State University (OSU) is committed to ensuring the best institutional support, gender-inclusive accommodation, health services as well as a safe environment to queer students. With many diverse LGBTQ clubs and society spread across the campus, the university even has its own LGBT Fraternity known as Pi Alpha Kappa which is co-ed and all-inclusive. Further, OSU has also made sure that queer students are provided with individual counselling options as well as group counselling services whichever they prefer. Some of the prominent LGBTQ student groups on the OSU campus include,
LGBT First Year Q*mmunity
LGBT & Allies in Medicine
Pride OSU
4. Yale University
Situated in Connecticut, Yale University is another eminent higher education institution that deserves a key mention in our list. Amongst the top universities in the US supporting LGBTQ students and professors, the institution is home to many all-inclusive groups and LGBTQ resources. Yale's Not-So-Straight-Frosh greets new LGBTQ freshmen every year and helps them in every way to adjust to the campus life while the Yale LGBTQ Affinity Group is a professional network of PhD scholars, faculty and staff. There are a number of LGBTQ events and activities organised all around the year and the university also has many professional counsellors to provide the best counselling and mentoring services to queer students.
5. University of Birmingham
As one of the choicest universities in the UK with multifarious LGBTQ support resources, the University of Birmingham is another eminent mention in our list of gender-inclusive academic institutions. From its exclusive LGBTQ association headed by the Guild of Students to the University of Birmingham Rainbow Network for PhD students, the institution has always devoted itself to providing the best academic opportunities to queer students. It also offers LGBT mentoring support to offer career counselling and mentoring services to its queer students and employees. Further, the university also has the Birmingham LGBT centre, advocating lesbian, gay, bisexual and trans communities in Birmingham and beyond.
6. McGill University
Canada has successfully emerged amongst the best LGBTQ-friendly study destinations in the world and provides equal academic opportunities and a safe learning environment for international students. McGill University has also strived to facilitate a safe space and active community for queer students. Moreover, the Student Society's 'Queer McGill' which is social, political and information support service created by the queer students for the queer students. It organises a number of events throughout the year on queer-related issues. The university has formulated the McGill Subcommittee for Queer People as well as a sexual identity centre which provides counselling and mental care services to queer students. Moreover, there are many LGBTQ-friendly clubs and societies on the campus as well.
7. Massachusetts Institute of Technology (MIT)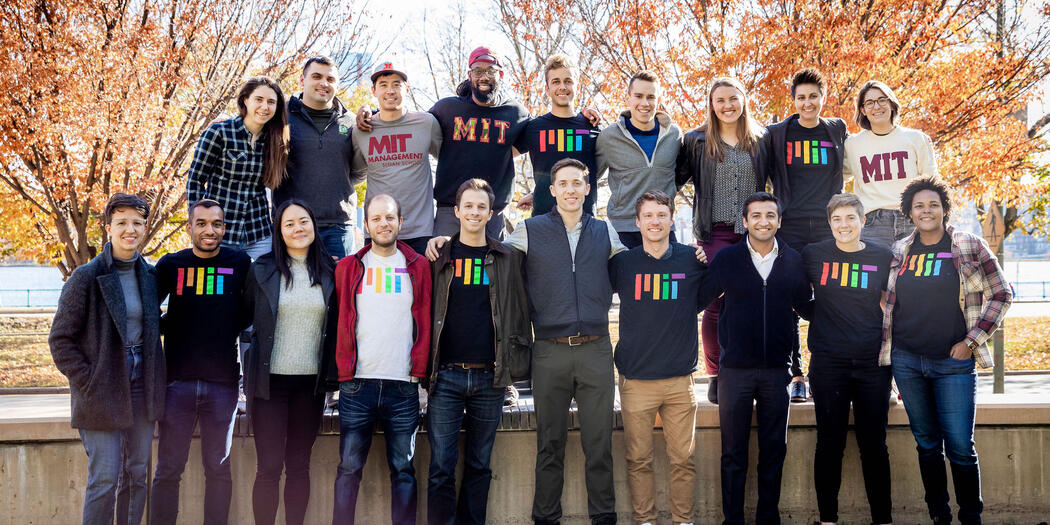 Globally renowned for its STEM courses and research in the field of Science and Technology, the Massachusetts Institute of Technology has also emerged as one of the global leaders in advocating and supporting LGBTQ students and faculty. MIT's first-year undergraduates are welcomed with a unique inclusive orientation week at the university's Rainbow Lounge which comprises a diversity orientation, a soirée with queer faculty and much more. The institution has also ensured gender-inclusive housing and university policies and has it's own Queer & LGBT Advisory Board. Further, the MIT student community is trans-inclusive and students have access to mental health services, name-change preference services, amongst others.
8. Tufts University
Tufts University, located in Medford, Massachusetts, is placed at 260th in the World University Rankings and earns a five-star rating in the Campus Pride Index for its efforts to integrate LGBTQ students through gender-inclusive housing, healthcare alternatives, and name/pronoun adjustments. Tufts makes LGBTQ students feel accepted through organisations like the LGBT centre, which provides a forum for all students and faculty to sort of examine their particular relationship to gender and sexuality through personal, activist, or academic lenses.
9. University of Colorado at Boulder
The University of Colorado in Boulder is placed at 230th in the QS World University Rankings and welcomes and celebrates LGBTQ students. Its Gender and Sexuality Center provides students with scholarships, services, and resources, as well as hosting the annual TRANSforming Gender Conference. In addition, the university has been an official sponsor of PrideFest, one of the major pride festivals in the United States.
10. University of Oregon
The University of Oregon, based in Eugene, Oregon, is ranked 601-650 in the globe, by the QS TOP UNIVERSITIES. Its Office of the Dean of Students strives to provide a good and inclusive experience for all students by providing LGBTQ+ scholarships, student clubs, speaker's panels, career assistance, and other services. The University of Oregon also provides speciality communities, allowing students to choose the halls that best suit their requirements, beliefs, and lifestyles.
Apart from these institutions, here are some of the other LGBTQ-friendly universities in the world that you can explore:
As the world is celebrating pride month supporting the LGBTQ community while also facing many upheavals and revolutions amidst the emergence of this new normal, it is completely alright if you are struggling with finding the right institution and course that fits your interests. Our Leverage Edu mentors and counsellors are here to be your ultimate guide to assist you in sorting out your career choices and making the right decision to embark on your higher education journey! Happy Pride Month!