Halloween is one of the most widely observed holidays in the world, with particularly strong traditions in England, Scotland, Canada, the United States, and Ireland. Every year on October 31st, it is associated with dressing up, trick or treating, and pumpkin carving.

With its origins in the traditional harvest season of the year, the holiday has Pagan roots in much of the Western world. There are also strong links to the supernatural, with All Hallow's Eve thought to be the night when the veil between the living and the dead is the thinnest. So, in the spirit of the holiday, this article gives you some last-minute Halloween ideas to try!
The History of Halloween
Halloween is also known as All Saints Day or Holy Evening. Saints were honoured on All Saints Day in the eighth century. All Hallows Eve, the night before All Saints Day, became known as Halloween.
It is also thought that Halloween evolved from an ancient Celtic festival known as Samhain. Halloween was known as Samhain in Ireland, and it marked the end of summer. People dressed up in spooky costumes and lit bonfires at night to celebrate the festival. On October 31, the tradition of dressing up in spooky attire was observed to keep ghosts at bay. Every year, the night of October 31 was thought to be the night when spirits from the other world visited the living world.
Trick or treating, on the other hand, began in the second half of the 1930s. Americans borrowed from Irish and English traditions by going door to door in costume, asking for food or money. The term "trick or treat" is thought to have originated from the idea that by treating children with candies, families could prevent tricks from being played on them.
Another well-known aspect of Halloween is the use of "jack-o-lanterns" on pumpkins in modern times. But did you know that pumpkins came long after the original jack-o-lanterns, which were carved on turnips or potatoes by the Celtics? They did this to illuminate the path to their home, allowing good spirits to enter.
Last-minute Halloween activities
Throw an impromptu party
What better way to meet new people and have a good time than to throw your own impromptu Halloween party?
If you live in University Halls of Residence, you can throw a flat party or a house party if your housemates are okay with it.
Fancy dress is required, and it's a good idea to invite people from your course and ask them if they want to bring one other person from the university. You'll also have the opportunity to meet new people!
Halloween Makeup
If you want to enjoy the spirit of Halloween without doing much, this can be your go-to: Halloween makeup that doesn't necessitate a costume—just a few basic products and a little patience, whether you're trying a Halloween eye makeup look or a Halloween hairstyle. This year's offerings range from pop-culture icons like Marilyn Monroe and Olivia Rodrigo to reimagined classics like a cute cat and a werewolf.
Halloween costumes
If you are unable to make it around the block to trick-or-treat this year, you can wear your costumes at home to keep the Halloween spirit alive. Set up a Halloween costume fashion show in your living room or yard so you and your friends can still show off your costumes, take photos, and get in the Halloween spirit.
If you want to celebrate Halloween in style, you can dress up as a ghost, zombie, witch, wizard, bat, cat, or spider. If you're pressed for time and have a Halloween party to attend or host, the best place to look for inspiration is your closet.
Pumpkin carving
Even on Halloween night, it's never too late to decorate pumpkins. If you're stuck inside (or just want to stay inside), try some no-carve pumpkin ideas on the spookiest night of the year.
Pumpkins are traditionally purchased at a supermarket or directly from a local farm, carved out, and then faces and intricate designs are carved into the face. People then insert candles into the pumpkins, transforming them into lanterns.
Festive baking
Nothing beats making Halloween-themed treats at this time of year! Cooking can be a lot of fun. Whether it's traditional pumpkin soup (maybe even using leftovers from pumpkin carving!) or spider web biscuits.
You can also toast marshmallows over an open fire. If you and your family aren't completely sugared out by the end of the night, this iconic fall activity is the ideal Halloween activity.
Exploring local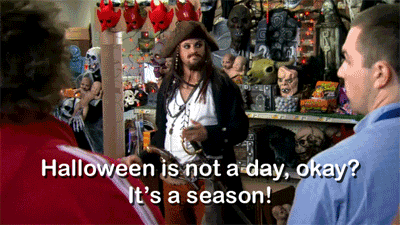 Many businesses and places in your neighbourhood will be hosting Halloween-themed events, such as themed food menus or markets. You never know, your university might be one of the world's most haunted!
Getting involved in some of the exciting things going on around you is a great way to meet new people and become more acquainted with your new surroundings, especially if you've just started at University or have returned to campus after studying from home.
Play Halloween Pictionary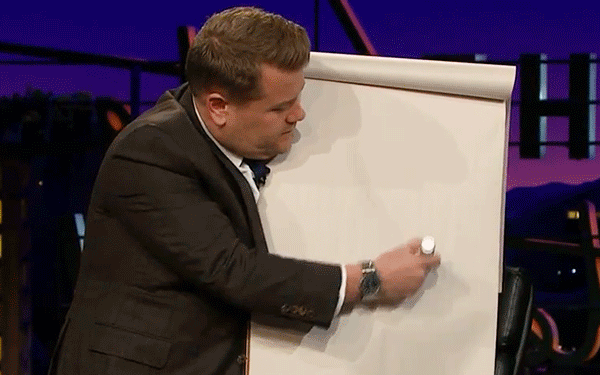 This is most effective in small groups, such as in a breakout room. Give each person a time limit to draw a Halloween-themed object one at a time. The person can draw on a dry-erase board or paper with a marker. When the timer on the person's drawing runs out, have them hold the image up to the screen and give the rest of the group a time limit to write an answer on their dry-erase board or paper. When the timer goes off, have everyone hold up their answers to see who guessed correctly!
Create a themed binge-watch

Halloween-themed content come in a variety of forms, so pick what excites you (or a chill). You can watch a few horror movies or binge-watch a scary TV show. Include a couple of comedic options in the mix so it's not all horror all the time. Movies like The Shining, The Conjuring, Beetlejuice, Night of the Living Dead, and The Walking Dead can be some good options for a Netflix and chill session with your friends.
If you enjoyed this blog, here is a blog on Halloween traditions in universities which you might like.
If you want to pursue a degree abroad, correct? That's fantastic! Examine the vast array of courses and universities for which we can assist you in applying. Contact Leverage Edu for further information.