Kindness is often deemed to be spread among the people we love. However, it is important to save some of the benevolence for yourself as well. Our bodies are temples that must be treated well and given the love they deserve. Our daily activities can often become overwhelming which leads to stress. It is necessary that we address these emotions and do healthy activities to relax our minds. The preference of these leisure activities can differ for each individual based on their interests. In this blog, we will provide you with some of the ways to be kind to yourself.

"Love yourself first and everything else falls into line. You really have to love yourself to get anything done in this world." -Lucille Ball
Calm Your Mind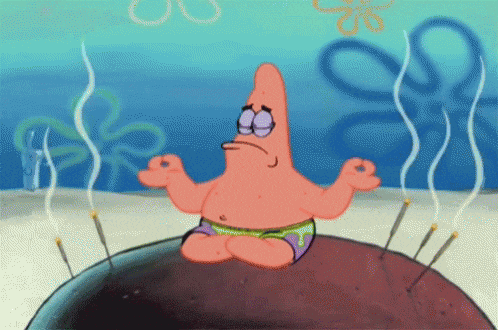 The fundamental rule of being nice to yourself is giving some time to yourself to relax. This basically implies calming your mind from the monotonous schedule and giving it some time to just cool down. You can try calming your mind through various means, the most appropriate one would be through meditating.
Also Read: Random Acts of Kindness Day 2021
Don't Pay Heed to What Others Think
The golden rule of being kind to yourself is not giving much attention to what others think of you. Opinions are subjective and hence shouldn't affect you. Regardless of what you do in life, what another person perceives of you shouldn't bother you. Criticism should be welcomed only if it helps you become a better version of yourself.
"Be gentle with yourself, learn to love yourself, to forgive yourself, for only as we have the right attitude toward ourselves can we have the right attitude toward others." -Wilfred Peterson
Take Adequate Rest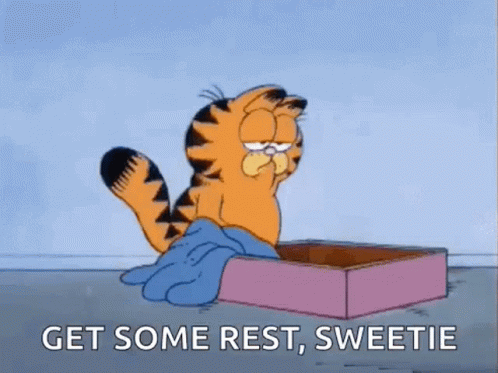 A good resting period is essentially needed in today's busy life and sleep is the most essential factor responsible for one's mental well being. Getting 6-8 hours of sleep is of utmost importance for humans. Otherwise, they will not be energised enough to get done with their tasks and duties.
Did you know? Research suggests that self-compassion can reduce the stress that causes us to procrastinate! Hence, an increase in self-love can make you more active and help you overcome procrastination.
Know your Worth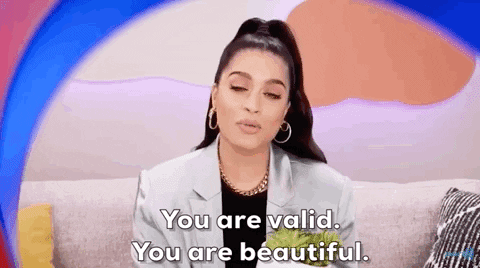 To be kind to yourself, always know that you're one in a million and there are people who wish to be like you. Always remember that you are worthy and deserving of the best in life and you should never settle for other's opinions.
Spend Time With People you Feel Comfortable with
Another important way to be kind to yourself is to spend time with people who build you in a better way. This doesn't necessarily imply that you spend time with others and forget to take out some time for yourself. It means one should try spending time with the ones whom they consider to be their happy and safe space, the ones who give you a sense of stability. This will help you build positive and you can also rely on someone to vent out whenever needed.
The Science of Kindness: Know Why Kindness is Important!
Take Care of your Physical Health
As they say, exercise is not just for the body but for the mind and soul as well. People should devote a good amount of time to indulge in exercises as this boosts energy levels and ensures a better state of mind. Exercise helps in increasing positivity and also enhances their enthusiasm to get going for the other tasks of the day.
Don't Indulge in Negative Self Talk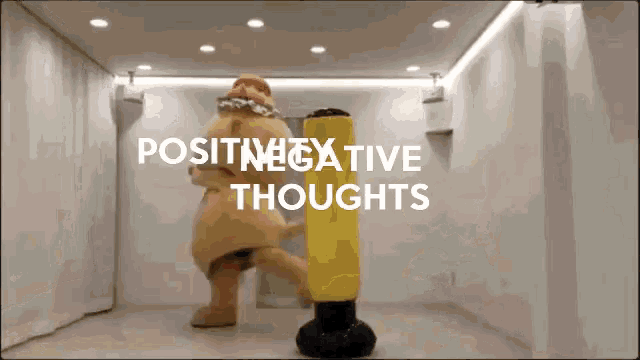 As humans, all of us tend to make mistakes in life. However, these mistakes should not be the defining factors for the course of our lives. If we make mistakes we should consider them to be a part of our lives and get over them. Changing our perspective and being easy with ourselves is an important step among the ways to be kind to yourself.
"When you make a mistake, respond to yourself in a loving way rather than a self-shaming way." – Ellie Holcomb
Have a Day Dedicated to 'Self-Care'
A day dedicated to self-care should be one of the topmost priorities of individuals. This is how one can be kind to themselves in the truest sense. This day of self-care should involve everything one likes to do, be it taking up their passion or working out a proper routine for their skincare.
One study found that when people were assigned to practice self-compassion, they were able to curb their smoking habit faster.
Keep Yourself Hydrated
Although this might look like an easy task, one should not ignore its importance. Keeping your body hydrated is how you can be kind to yourself in the simplest of ways. It not only regulates our body's functioning but also enhances our mood. Keeping yourself hydrated doesn't mean consuming high sugar drinks or sodas.
Read about 7 Habits of Highly Effective People
Pursue your Hobbies
Pursuing one's passion in leisure time is considered essential to ensure a good state of mind. As one finds pleasure in taking up activities that interest them, they prioritize their self-care and mental well being. It is a great way to invest in yourself and be kind to yourself. You should make sure that these leisure time activities are healthy and drive your passion.
Kind to Yourself Books
Self-Compassion: The Proven Power of Being Kind to Yourself – Kristin Neff (Buy Here)
How to Be Nice to Yourself: The Everyday Guide to Self-Compassion – Laura Silberstein-Tirch (Buy Here)
Self-Compassion in Psychotherapy: Mindfulness-Based Practices for Healing and Transformation – Tim Desmond (Buy Here)
The Mindful Path to Self-Compassion: Freeing Yourself from Destructive Thoughts and Emotions – Christopher K. Germer (Buy Here)
The Neuroscience of Empathy, Compassion, and Self-Compassion – Larry Charles Stevens and C. Chad Woodruff (Buy Here)
Achieving Self-Compassion: Giving Yourself the Gifts of Happiness and Inner Peace – Nate Terrell (Buy Here)
50 Mindful Steps to Self-Esteem: Everyday Practices for Cultivating Self-Acceptance and Self-Compassion – Janetti Marotta (Buy Here)
CFT Made Simple: A Clinician's Guide to Practicing Compassion-Focused Therapy – Russell L Kolts (Buy Here)
Parent Yourself Again: Love Yourself the Way You Have Always Wanted to Be Loved (Self-Compassion) – Yong Kang Chan (Buy Here)
Dearest Friend: A Mindful Self-Compassion Guide and Journal for Exploration, Reflection, and Healing – Baylissa Frederick (Buy Here)
The Self-Compassion Skills Workbook: A 14-Day Plan to Transform Your Relationship with Yourself – Tim Desmond (Buy Here)
The Compassionate Mind Workbook: A step-by-step guide to developing your compassionate self – Dr Chris Irons and Elaine Beaumont (Buy Here)
The Self-Compassion Workbook for Teens: Mindfulness and Compassion Skills to Overcome Self-Criticism and Embrace Who You Are – Karen Bluth
and Kristin Neff (Buy Here)
Kind to Yourself Quotes
"To be yourself in a world that is constantly trying to make you something else is the greatest accomplishment." – Ralph Waldo Emerson
"You will never speak to anyone more than yourself in your head, be kind to yourself."
"Be kind to yourself. You are amazing. You are good enough. You are worth it."
"Be careful how you are talking to yourself because you are listening." – Lisa M. Hayes
"Talk to yourself like you would to someone you love."
"Don't just be good to others. Be good to yourself too."
"Be kind to yourself, you are doing the best you can."
"Remember you have been criticizing yourself for years and it hasn't worked. Try approving of yourself and see what happens." – Louise L Hay
"Love yourself as much as you want to be love."
"How you treat yourself is how you are inviting the world to treat you."

Kind to Yourself Ideas
Learn to calm your mind
Create media blackout days
Do the right thing, even if no one is watching
Celebrate your growth
Be compassionate
Stop worrying about what other people think
Treat others with respect
Be kind to others
Shut down negative self-talk
Learn to forgive
Stop trying to fit in
Learn to let things go
Ask for help
So, these were some of the best ways to be kind to yourself. If you too are looking for tips and ideas to be kind to yourself, you could use these tips. We hope you found this article to be informative and insightful. For more such content, stay connected with Leverage Edu!