In a nutshell, history is about giving our voices to those who have gone before us while also learning more about ourselves and where we come from. Let us recall the events that happened through the years on this day in history, June 7, to help you develop an understanding of the history of your country and the world!

What Happened in India on June 7
1893: Gandhi's first act of civil disobedience
India's most famous non-violent revolutionary, Mohandas Gandhi, committed his first act of civil disobedience when he was forcibly removed from a train at South Africa's Pietermaritzburg Railway Station because he refused to comply with racial segregation rules on a South African train.
1955: India Prime Minister Jawaharlal Nehru visit USSR
Jawaharlal Nehru embarked on his first-ever visit to Moscow, along with his father, wife, and sister, to take part in the celebrations of the 10th anniversary of the Bolshevik Revolution
1979: Bhaskara-I
India's first experimental satellite for Earth resources/meteorology remote sensing was launched on June 7, 1979. The satellite's primary mission was to collect data on hydrology, oceanography, forestry, and telemetry. The satellite, which weighed 442 kg at launch, was launched from Russia's Volgograd Launch Station using the Intercosmos launch vehicle, C-1 Intercosmos.
1996: National flag at the North Pole
Sq. Ldr. Sanjay Thapar of IAF became the first Indian to jump from a parachute to unfurl and hoist the national flag at the North Pole on June 7, 1996.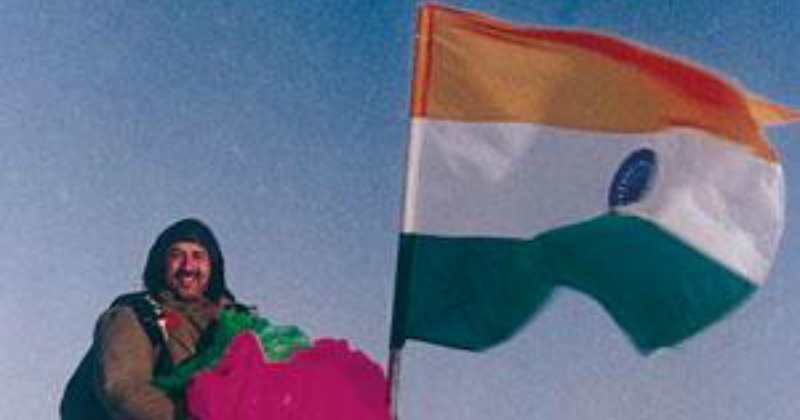 What Happened Around the World on June 7
1557: England declared war on France
England declared war on France (Anglo-french war of 1557). England lost Calais to France in this war.
1665: Great Plague of London
Samuel Pepys wrote in his diary (The Diary of Samuel Pepys: The Great Plague of London & The Great Fire) about the houses he saw for the first time that were marked with a red cross upon the doors, indicating quarantine.
1929: Lateran Treaty
The Lateran Treaty was signed by Benito Mussolini on June 7, 1929, for the Italian government and by the cardinal secretary of state Pietro Gasparri that recognized Vatican City as a sovereign state.
1977: Silver Jubilee
The Queen of England "Queen Elizabeth II" celebrated 25 years as the monarch on June 7, 1977, and more than one million people lined the streets of London to watch the Royal Family on their way to St. Paul's at the start of the Queen's Silver Jubilee celebrations.
1979: Black Music Month
President Jimmy Carter declared June as Black Music Month to celebrate African-American music in the United States. Former US President Barack Obama changed it to 'African American Music Month' in 2009.
1990: End of 4-year Emergency in South Africa.
The South African President FW de Klerk announced at a joint sitting of parliament that he would be lifting the four-year-old State of Emergency in all provinces except Natal.
2002: Department of Homeland Security
US President George W. Bush announced the new Department of Homeland Security to protect America from terrorist attacks on June 7, 2002.
2012: Same-sex marriage in Denmark
Denmark's parliament approved the law of allowing same-sex marriage, the law also covered same-sex weddings in the Church of Denmark on June 7, 2012. The country was the first in the world to recognize same-sex civil partnerships in 1989 but had not made any mention of same-sex marriage.
Famous Birthdays
1959: Mike Pence
Mike Pence is an American politician and a lawyer. He was the 48th vice president of the United States (2017–21) in the Republican administration of President Donald Trump.
1974: Bear Grylls
Edward Michael "Bear" Grylls is an English adventurer and star of the reality series Man vs. Wild. He was named the youngest-ever Chief Scout of the Scout Association in 2009.
1974 Mahesh Bhupathi
Mahesh Bhupathi is a retired professional tennis player from India. In 1997, he became the first Indian to win a Grand Slam tournament.
1975: Ekta Kapoor
Ekta Kapoor, an Indian television producer, film producer, and director, who works in Hindi cinema and soap operas.
1991: Emily Ratajkowski
Emily Ratajkowski is a famous American model and actress, born in London, England on June 7, 1991.

This was all about the interesting and intriguing events that occurred on this day in history – June 7! We hope you have had fun reading this blog! For more entertaining and informative content, keep following us on Leverage Edu. You can also follow us on Facebook, Instagram, and LinkedIn.