History is a highly essential subject that plays a significant part in forming our civilization. The study of previous events is known as history. We refer to the past while comparing it to the present to determine the changes that have occurred. Our acts in the past affect our actions in the future. As a result, history is critical in preparing us for the future. So, let us try to decipher the significance of July 18 in history.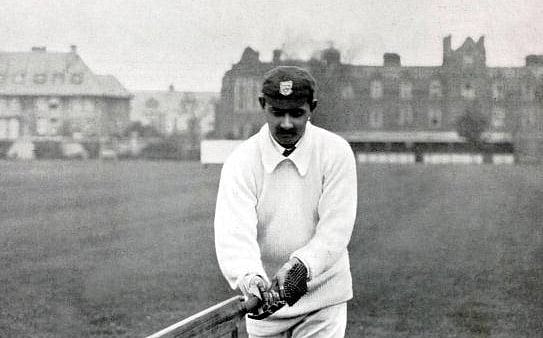 What Happened in India on July 18?
1896: KS Ranjitsinhji scored an unbeaten 154 on Test cricket
KS Ranjitsinhji, an Indian-born cricketer, batted undefeated for England in the second Test against Australia at Old Trafford on July 18, 1896.
1914: Gandhi departed South Africa
Gandhi departed South Africa after successfully spearheading Passive Resistance movements.
1947: Indian Independence Act
The Indian Independence Act was passed into law by King George VI.
Rohini 1, India's first satellite, was successfully launched into orbit on July 18, 1980.
2020: Bachchans got Covid
Amitabh Bachchan, an Indian actor, and his son Abhishek were hospitalized in Mumbai with COVID-19.
What Happened Around the World on July 18?
The Great Fire of Rome began on July 18, 64, under Emperor Nero.
1866: 500,000 volunteers for military service
President Abraham Lincoln of the United States requested 500,000 volunteers for military duty.
1921: Babe Ruth surpassed Roger Connor
With 139 home runs, Babe Ruth surpassed Roger Connor as the all-time home run leader in Major League Baseball on July 18, 1921.
Mein Kampf (originally titled "Four and a Half Years (of Struggle) Against Lies, Stupidity, and Cowardice") was published by Adolf Hitler.
General Francisco Franco released a manifesto and led a rebellion among the Spanish troops stationed in Morocco.
1938: Douglas Corrigan landed in Ireland
"Wrong Way" Douglas Corrigan landed in Ireland following a 28-hour journey that allegedly began in New York and ended in California on July 18, 1938.
1955: Electric power generated by atomic energy
The first commercially available electric power generated by atomic energy was sold.
Intel Corporation was established in Santa Clara, California on July 18, 1968, by Andrew Grove.
1994: Largest collision between Comet Shoemaker-Levy and Jupiter
The largest collision between Comet Shoemaker-Levy and Jupiter left a 12,000 km wide black patch.
1995: Dreams from My Father
Barack Obama's memoir "Dreams from My Father" was released by Times Books.
Kim Jong-un was formally appointed as North Korea's Supreme Leader and awarded the title of Marshal in the Korean People's Army on July 18, 2012.
The International Commission on Stratigraphy has proclaimed a new Earth geological era, the Meghalayan Age, dating from 4,200 years ago to the present.
Famous Birthdays
Nelson Rolihlahla Mandela was a South African anti-apartheid revolutionary, politician, and philanthropist who served as South Africa's President from 1994 to 1999. He was the country's first black president and the first to be elected in a completely democratic election.
John Herschel Glenn Jr. was a Marine Corps aviator, engineer, astronaut, businessman, and politician from the United States. He was the third American in space and the first to orbit the Earth three times, in 1962.
Mark Sinclair, better known as Vin Diesel, is an American actor and director. He is most recognized for his role as Dominic Toretto in the Fast and Furious film trilogy.
Priyanka Chopra Jonas is a film producer, singer, and actress from India. She is the Miss World 2000 winner and is one of India's highest-paid and most popular celebrities.
Relatable Reads
This was all about the interesting and intriguing events that occurred on July 18! We hope you have had fun reading this blog! For more entertaining and informative content, follow Leverage Edu on Facebook, Instagram, and LinkedIn.