Do you ever stop and wonder, what was today like years ago? What wars were being fought or how societies and systems functioned, or how they were built and operated. History tells how far we have come and how things have changed across the world. History helps us take in a detailed picture of where we stand today. So, let us try to unravel this Day in History- July 1.
What Happened in India on July 1?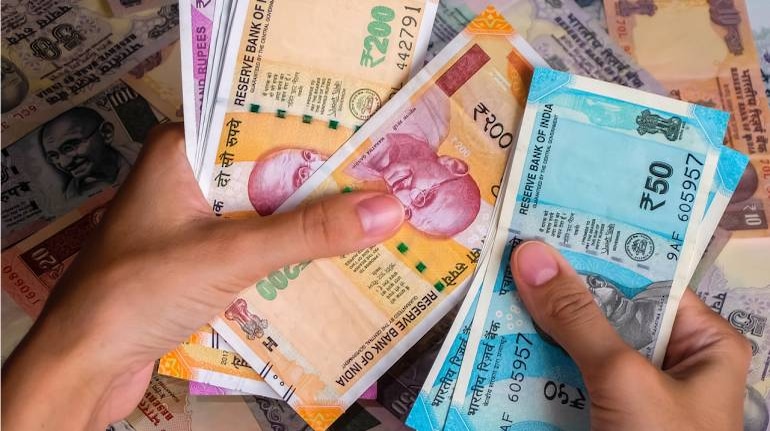 1964 – Unit Trust of India Scheme Inaugurated
The mutual fund industry in India was started in 1963 with the formation of Unit Trust of India, at the initiative of the Government of India and Reserve Bank of India. The first scheme launched by UTI was Unit Scheme 1964, launched on July 1, 1964. 
1991 – Rupee devalued by Narasimha Rao Government (7 to 9%)
There were major dramatic developments that led to the devaluation of the Indian currency against major international currencies, including the dollar – by 7% to 9% on July 1, 1991. 
What Happened All Around the World on July 1?
1776- 1st Vote on Declaration of Independence for Britain's North American Colonies
The Declaration explained why the Thirteen Colonies at war with the Kingdom of Great Britain regarded themselves as thirteen independent sovereign states, no longer under British rule. With the Declaration, these new states took a collective first step toward forming the United States of America.
1858- Joint Reading of Charles Darwin and Alfred Russel Wallace's Papers on Evolution
The theory of evolution by natural selection was jointly proposed by Darwin and Wallace in this scientific article, which was first read at a meeting of the Linnean Society of London on 1 July 1858. Wallace realized that species evolved through natural selection. He immediately wrote an essay on the subject, sending it to Darwin because he knew Darwin was interested in the subject.
1904- III Summer Olympic Games Opened
The current three-medal format—gold, silver, and bronze for first, second, and third places—was introduced at the 1904 Olympics itself. It was held in st. Louis, Missouri, the US on July 1, 1904. 
1905- Albert Einstein Introduced his Theory of Special Relativity
Albert Einstein, in his theory of special relativity, determined that the laws of physics are the same for all non-accelerating observers, and he showed that the speed of light within a vacuum is the same no matter the speed at which an observer travels. He introduced this theory on July 1, 1905.
1944- Bretton Woods Conference 
The Bretton Woods conference started which was dominated by Harry Dexter White and John Maynard Keynes. It led to the establishment of the IMF and the World Bank.
1966- NASA Launched Spacecraft Explorer 33
Explorer 33 was a spacecraft in the Explorer program launched by NASA on July 1, 1966, on a mission of scientific exploration. NASA's Explorer 33 was supposed to be the first U.S. spacecraft to orbit the Moon but the second stage accelerated too rapidly.
1974- General Augusto Pinochet Became President and Dictator of Chile
Augusto Pinochet was a Chilean Army General, politician, and military dictator who ruled Chile from 1973 to 1990, being self-declared President of the Republic by the junta on July 1, 1974 and becoming the de facto dictator of Chile.
2020- Russian President Vladimir Putin won National Referendum
The Russian president allowed longer presidential terms of office. Russian voters had backed a referendum on constitutional changes that included a provision allowing President Vladimir Putin — who has already served for some two decades — to remain in power until 2036.
Famous Birthdays
1646- Gottfried Wilhelm Leibniz
A German mathematician and philosopher of 'differential and integral calculus was born in Leipzig, Holy Roman Empire on July 1, 1646.
1903- Amy Johnson
British pilot, the first female pilot to fly alone from Britain to Australia was born in Kingston upon Hull, England.
1906- Estée Lauder
A famous American entrepreneur of the famous brand 'Estée Lauder cosmetics' was born in Corona, Queens, New York City on July 1, 1906.
1952- Dan Aykroyd
A Canadian-American comedian, writer, and actor was born in Ottawa, Ontario on July 1, 1952. 
1955- Li Keqiang
The Chinese Premier of the State Council and China's head of government was born in Dingyuan County, Anhui Province.
1961- Diana Spencer
The English Princess of Wales, Diana Spencer was born in Sandringham, England on July 1, 1961.
1961- Carl Lewis
An American sprinter and long jumper, who has won 9 Olympic gold was born in Birmingham, Alabama.
1977- Liv Tyler
An American actress and daughter of Aerosmith's frontman, Steven Tyler was born in NYC, New York on July 1, 1977.
This was all about the interesting and intriguing events that occurred on July 1! We hope you have had fun reading this blog! For more such entertaining and informative content, follow Leverage Edu. on Facebook, Instagram, and LinkedIn.