Jaykumar Vaidya represents millions who live in the slums of Mumbai with dreams to reach the sky. The 25-year-old is a testament that consistency and assurance can take you places no matter where you come from. He lived in a one-room kitchen in rural Kurla, raised by a single parent, yet he was certain that life had something bigger planned for him. His perseverance to complete Engineering drove him to live his mission to work with NASA Goddard Space Flight Center in the United States. In this blog, we bring to you the story of Jaykumar Vaidya and his adventure from the slums of Mumbai to the US office of NASA.
Early Life and Struggles
Vaidya's story began in a tiny room in Kurla. He was raised by a single mother, Nalini, who was expelled from her marital home and then divorced from her husband when he was a youngster. She quit her clerical job in 2003 to care for her mother and performed a variety of part-time jobs to supplement her income. She also had to arrange court dates for her divorce case. Jay had been left by their father when he was little, leaving him and his mother Nalini to survive alone. To provide for Jay, her mother, and her brother had to take up multiple jobs.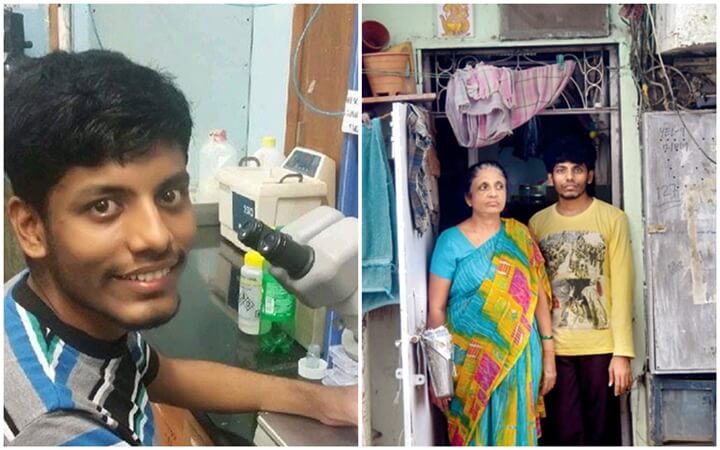 While most kids living in slums accepted their troubled living and monetary condition, skipped schooling and went to an existence of wrongdoing, Jay and his mother refused to surrender to these difficulties. He completed his engineering from KJ Somaiya College of Engineering in Mumbai where the expenses were over Rs 1.25 lakh each year. He received help from NGOs like MESCO Trust for his graduation fees. Along with that, he procured extra 10 scholarships including the Ratan Tata Scholarship for Engineering students, Somaiya Scholarship, and a few more.
Also Read: India's Roy Sisters Interning at NASA
Jaykumar Vaidya's Success in Career
Vaidya graduated from KJ Somaiya College of Engineering with a bachelor's degree in Electrical Engineering. He won three national and 4 state Robotics awards during his undergraduate years, earning him an internship with Larsen & Toubro. He joined TIFR in 2016 after graduating for a monthly salary of Rs 30,000. Jay has been a brilliant student whose entire evening went on to prepare for his tests but not stopping there, he was keener to learn the practical sides of engineering.
Vaidya spent his hard-earned cash on GRE and TOEFL exams. While the University of Virginia has given him a $23,400 annual salary, the application and visa procedure has drained his bank account. Vaidya began educating overseas pupils online in order to stay afloat. He stood at a whiteboard hung on the wall above the bed, doing difficult calculations while sitting on his phone.
Jay procured Rs 30,000 consistently, exploring nanotechnology from 2016 to 2019. Before long he applied for a grant and got into the University of Virginia in the United States as a Research Assistant, with his CGPA being 3.95/4.00 in the doctoral level college of Electrical Engineering. While getting his certificate he is likewise making $2,000 consistently which is around Rs 1.5 lakh.
Also Read: Indian Students Discover 18 Asteroids as Part of NASA Citizen
Current Position
Right now working at the NASA Goddard Space Flight Center as a Research Scientist, Jay likewise invests his energy showing worldwide students from various nations on different internet showing stages like Chegg Tutors and Teacheron. He won three public and four state-level honours in Robotics for the development of a model of an agrarian robot vehicle.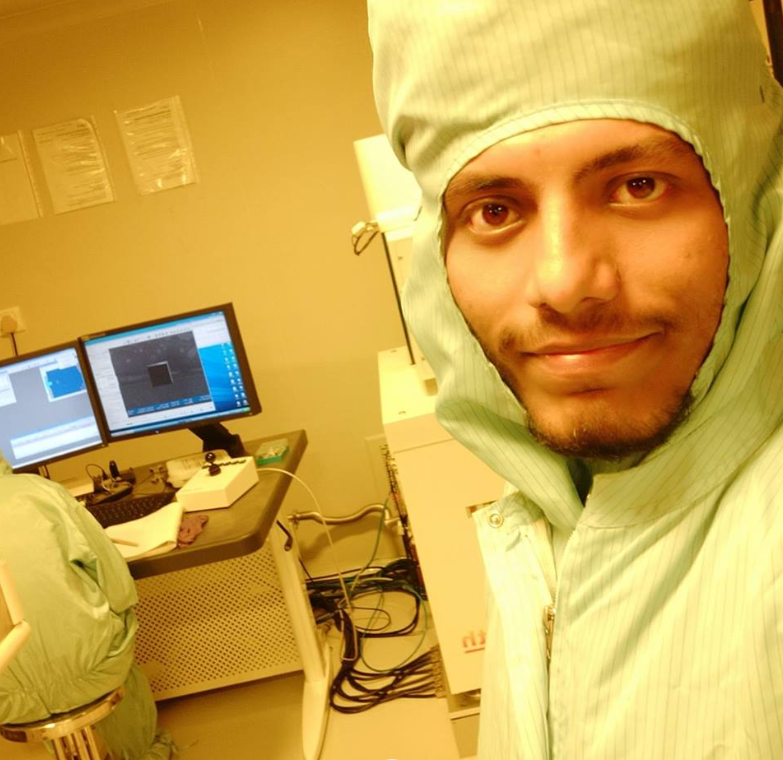 Vaidya intends to work on solutions that would enable India to become self-sufficient in hardware technology. He intends to bring his mother to the United States in the next two years, claiming that she "deserves heaven."
"Vaidya's effort over the previous three years has helped him get acceptance to the PhD programme. He is an extremely industrious individual, and I haven't met many like him," said TIFR's Prof Mandar M Deshmukh, who was also V.P.
Later on, Jay wishes to begin an exploration centre point in India that spotlights on outfitting the upsides of arising electronic gadgets to make a non-unpredictable, low-power, quick exchanging memory. Jay prompts, "There is no reason for contrasting your existence with any other individual's, in case you are in a terrible circumstance there's nothing left but to make a solid effort to improve it."
Do you Also Dream Like Jaykumar Vaidya? Check Out How to Become a Space Scientist in NASA?
That was all about the inspiring story of Jaykumar Vaidya. What are your views on his experience? Let us know in the comment section below. Keep checking this space and we will update you regarding such changes. For the latest updates around study blogs, you can follow us on Instagram, Twitter, Facebook and also subscribe to our newsletter. Leverage Edu wishes you all the best for all your future endeavours.