We are aware of the fact that the increase of population in any country leaves job scarcity. It is a fact that the inception of the internet and technology has given a boom to new companies to emerge which has turned a source of employment for millions for jobless youth around the globe. But at the same time, the unemployment figures lead to a dearth of jobs at times. Since the world is changing rapidly, jobless youth are changing and adapting themselves with time, they come up with an idea of having their own venture in order to do away with the frustration of joblessness. Here's is where Entrepreneurship came to our rescue. In this blog, we will explore the importance of Entrepreneurship in the contemporary time.

Who is an Entrepreneur?
So who do we call an Entrepreneur? One who owns a business venture and makes individual benefit out of it? Absolutely not! An entrepreneur is a person who owns any business venture be it a giant company or a mini outlet and turns a source of employment for many people who passionately work in the company. You must have noticed an Entrepreneur outlet can be a mini pizza shop up to a giant mechanical car factory. So, anyone who runs such business ventures successfully on an individual basis is an Entrepreneur.
And it is a good fact that Entrepreneurship has changed millions of lives and contributes a lot to the economical landscape of the country. Nowadays youth are engaging themselves with an individual startup and turning a success story at the end. Educated youth with high qualifications embrace the concept of Entrepreneurship with letter and spirit and become a contributor to social welfare. M. Kirzner, a famous American economist in the year 1973, noticed entrepreneurs as "One who perceives what others have not seen and acts upon that perception."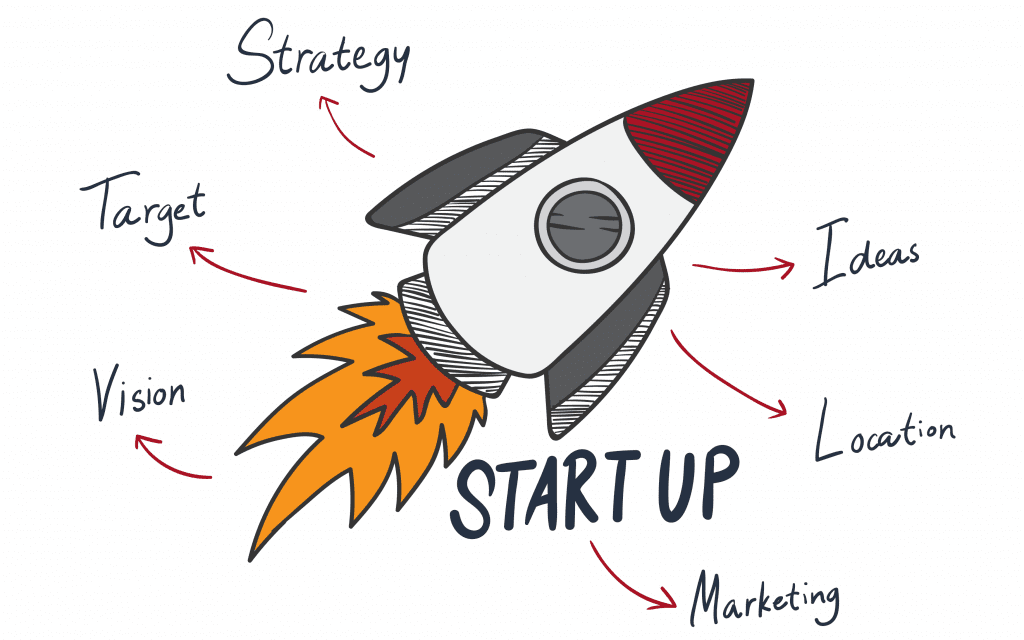 So What is the Importance of Entrepreneurship?
From innovation, social welfare, employment generation to contribute to the economic growth for the country, there are many others to showcase the importance of Entrepreneurship. Let us study this in detail:
Entrepreneurship Helps in Job Creation
We know there are millions of youth reluctant to get government jobs, however, achieving them sometimes becoming difficult due to a lot of competition. So, entrepreneur ventures become a source of employment for many passionate workers. Individuals enjoy working on lucrative posts after earning skilful training. It is a fact that small enterprises have increased into the employment generation. 
Entrepreneurship is the Key to Innovation
Entrepreneur Development Programmes aims to embrace the concept of innovation and development. It provides the platform for innovative minds to grow, enhance their skills in the business landscape and deliver quality in the market with excellent research. Entrepreneurs aim to work on professionalism and introduce new products to ensure quality in order to contribute to GDP and standard of the living of people. 
Want to get admission to your dream university abroad? Then, Register Here!
Entrepreneurship Supports Community Development
You must have heard of Bill Gates who contributes a lot of his earnings to different charitable trusts for the improvement of public life, construction of hospitals and enhancing the educational standard. In fact, there are several Indian Entrepreneurs like Jeroo Billimoria, Harish Hande, Sushmita Ghosh, Shaheen Mistri, to name a few who have worked to educate the unprivileged, belonging to the downtrodden sections of the society. Their investment in community projects has helped to reduce the miseries of people.
Entrepreneurship Encourages Research and Development
Another importance of Entrepreneurship is that it leads to new research and innovative ideas. Entrepreneur units provide funds for R&D to various universities and research institutions, which ultimately gives a new boom to development, research and adds to the growth of the country.
Entrepreneurship Contributes to the National Income
Entrepreneurship has certainly reduced the job pressure on the government as many young minds are switching their career in an established venture where they earn their livelihood with honour and dignity. The income generated by employment and business ventures adds a lot to the tax country's welfare system, sales tax, export duties, import duties and balanced regional development.
Entrepreneurship Lead to the Growth of New Markets
When the world was without internet and technology, people who would need room for their sojourn at any place searched for newspaper advertisements. However, at present, we have a number of facilities available through which we can book a luxurious and preferable hotel room as per our choice. Yes, of course, OYO, an Indian hotel chain company which provides hotel rooms at affordable rates. Ritesh Aggarwal's OYO concept has given a new boom in the hotel industry, all this is when young entrepreneurs in India are coming up with new markets.
Entrepreneurship Supports the Concept of Free-market Evolution
When we talk about the importance of Entrepreneurship, not to forget the "free-market evolution" where the different types of entrepreneurs know the best interest of their customers and respond accordingly. Ever thought how buying food and other items online has simplified our living standards and of course, saved our time!
Entrepreneurship Reduces Regional Disparities
Nowadays when the word Entrepreneurship has become a common term, the government is endorsing private entrepreneurial companies to set up their establishments in rural and backward areas in order to reduce the regional disparities within communities and they gain the exposure of working in such ventures with utmost respect and freedom. 
Want to know which are some of the famous entrepreneurs in the world?
Sometimes even a small idea can change millions of lives! Entrepreneurs have inspired millions of youth across the globe. Take a look at some of the most prominent entrepreneurs whose remarkable achievements have left us with an indelible impression.

[optin-monster-shortcode id="xf2mlnjiouddzrshykdb"]
Oprah Winfrey: The richest African American of the 21st century who owns (The Oprah Winfrey Show) and one of the top women entrepreneurs in the world.
Walt Disney: Disney has proven to be a real mogul of animated industry and a successful entrepreneur.
Jeff Bezos: Founder & CEO of the e-commerce giant Amazon.
J.K. Rowling: Famous British author of the Harry Potter book series with an estimated earning of $1 billion.
Steve Jobs: Apple computers and phones who brought a revolution in the world telecommunication industry.
Benjamin Franklin: The creator of the lightning rod, bifocals, and the Franklin stove.
Whether economic, technological or cultural, Entrepreneurship has majorly contributed to every arena of human life. The above discussion, in a nutshell, identifies the importance of Entrepreneurship. To get your doubts cleared regarding the world of Entrepreneurship and seek better assistance in the same, there would not be a better option than Leverage Edu where a dedicated team of mentors will counsel you properly. Book your 30 minutes of counselling session now!