Harsh C. Mariwala (follow him on LinkedIn!) has led his organisation Marico Limited to great heights by converting a conventional commodity-based sector into a consumer goods and service market. Over the last three decades, Marico Limited's Chairman and Managing Director has ascended the success ladder and established a brand presence in over 25 countries around the world. Parachute, Saffola, Hair and Care, Nihar, Shanti, Mediker, Revive, HairCode, and Kaya are only a few of the beauty and lifestyle brands that have become household names thanks to the company's products and services. In this Leverage Edu blog, let's read more about Harsh Mariwala and his life!
Early Life
Vallabhdas Vasanji, Harsh's grandfather, moved from Kutch to Mumbai in 1862. As he was trading in pepper – which in Gujarati is known as a mari, Vasanji became known as "Mariwala," . Harsh's father Charandas, along with his three brothers who were manufacturers and traders of spices, oil and chemicals, established Bombay Oil Industries Limited in 1948.
Mariwala was educated at Sydenham College in Mumbai, in South Mumbai. In 1971, he entered the family business. He opened the company's consumer products market in 1975 and introduced the Parachute coconut oil and Saffola refined oil up as its two primary brands. The two companies have been able to develop themselves as industry leaders in their respective branches with innovations such as smaller plastic bottles, their replacement with metal tins and their emphasis on advertisement, promotion, human capital and delivery.
Harsh Mariwala's Career
Harsh Mariwala, a 20-year-old commerce graduate, entered Bombay Oil as a third-generation addition to the family business in 1971, and Marico was born. Mariwala began his own consumer goods company in 1975. Marico began as a producer and dealer of FMCG in 1990, and two of the most popular brands at the time, Parachute coconut oil and Saffola refined oil, grew rapidly. Marico has a large presence in Africa and Asia, spanning 25 countries.Harsh is also the founder of Kaya Limited, a skin care clinic chain that covers the Middle East and India. Mariwala saw an opportunity in the skin care clinic in 2003 and formed Kaya, which is now a Marico subsidiary. Kaya was eventually split from Marico and classified as a separate organisation. Kaya's extensive reach, with nearly 107 skin care clinics and 54 skin care brands, shows the company's successful expansion and growth under Mariwala's leadership.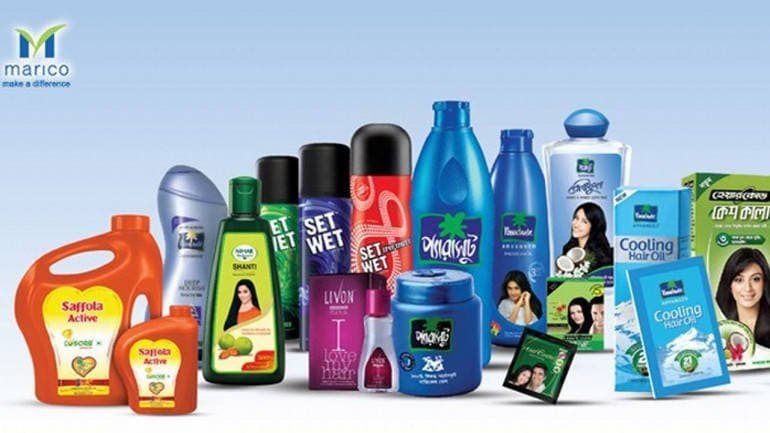 Harsh is a member of a number of boards and memberships. Mariwala is linked to approximately 74 board members who work on 11 different organisations in 19 different sectors. Harsh Mariwala was also elected as the president of FICCI and served on the FMCGH Committee Chairman of FICCI in various capacities.
Obstacles Overturned
Marico was split from the family-owned business in 1990 and has since grown into a professionally run firm. Mariwala found the transition difficult. Mariwala felt like he needed to reinvent himself because there were so many things to do and so many problems to face. Mariwala has faced many obstacles as his family company has evolved into a commodity business name. At the start, identifying and attracting talent was the most difficult task. For every FMCG, good talent is more critical than making so much income. The office's position was not conducive to recruiting top talent. Marico's existence necessitated the addition of more value-added labels and products. This operation was carried out in stages rather than in one go.
The distribution was extended to the rural Indian market as well as foreign markets after the journey had progressed from simple goods to value-added products. Mariwala focused on retaining a fair share of strong brands, even after expanding and introducing more value-added products, in order to sustain revenues. Mariwala's working style is to keep a log that clearly states Mariwala's position as chairman. Mariwala's responsibilities are listed in the registry, which includes strategic business strategy, leadership growth, acquisitions and divestitures, expanding the Marico team, and crisis management.
Know more about Ashok Ramachandran, CEO of Schindler India
A Leader in all Aspects
Mariwala's vision, well-defined procedures, and open-door strategy for meeting investors and shareholders are the core pillars upon which the Marico brand stands high and leans towards growth.
Mariwala had to reinvent himself in the course of converting a small company into a commodity brand business, which led him to decide on assisting young entrepreneurs in their transformation, which is the key goal of ASCENT. A peer-to-peer sharing forum was also developed to assist the entrepreneurs in learning from one another.
Any of Mariwala's small and innovative developments, such as the substitution of metal tins with glamorous and colourful plastic tubes, and packaging in smaller denomination amounts, are some of his tactics behind the tremendous growth of two brands. These advances, along with increased emphasis on advertisement, promotion, delivery, and human capital, have empowered and developed the two brands as market leaders in their respective categories.
One of the most critical facets of entrepreneurship, according to Mariwala, is stakeholder management. Mariwala's main priority is on fostering the next generation of entrepreneurs. Mariwala works with a group of new entrepreneurs on a monthly basis for an exchange of ideas in order to better recognise the problems and determine the best possible results and solutions to the challenges.
What Success looks like for Harsh Mariwala?
Mariwala's leadership was effective because he was able to strike the right balance while working with the management, the CEO, and his staff. Mariwala's creative zeal and enthusiasm for creativity have propelled him to prominence. Mariwala has turned the conventional family business into one of the leading consumer goods commercial businesses in the beauty and wellness space over the last three decades. The company's revenue has increased from 50 lakh rupees in 1971 to 6,300 crore rupees in 2017-2018. Harsh has a net worth of $4.2 billion.
Marico's expansion can be seen in its presence in foreign markets like the Middle East, Vietnam, Malaysia, and Bangladesh. Marico's merchandise line now touches the lives of one out of every four Indians. Mariwala has nearly 46 years of professional experience, and some of his qualities, such as consistency and concentration, as well as a desire to learn, have all contributed to the growth of Marico as a brand. Kaya has become an industry leader and expanded tremendously under Mariwala's leadership, earning over Rs. 400 crore in revenue and having 125 clinics both domestic and foreign.
Famous Women Entrepreneurs in India
His Mission
Mariwala's focus areas for establishing Marico as a force to be reckoned with were always on creativity, and he favoured investing in brand building and inspiring workers with a philosophy of ideas and confidence. Mariwala still stresses and maintains that the company does not lose talent and should focus on maintaining talent, focus on enhancing customer experience, deliver and consider the needs and wishes of investors, and make investments in technology and revenue. Mariwala claims that every business can be turned around. Mariwala is a natural at strategizing and entrepreneurship. Mariwala devotes the majority of his time to entrepreneurship-related events, whether for Ascent Foundation or meeting potential business owners.
Know All About Tamanna Sharma, the Founder of Earthling First and Her Mission of Creating Sustainable World
Harsh Mariwala is a curious entrepreneur with an open mind. Mariwala is regarded as one of the most exceptional entrepreneurs, with the capacity to translate creativity into unwavering success in execution. I hope you found this blog interesting and could cultivate or relate to this life story of an exciting entrepreneur and for more such blogs, do follow us at Leverage Edu.