Happiness is what people want most out of their lives. It is something that humans crave and the definition differs for each individual. Even if we aren't actively looking for it, we are talking about it, spreading it in one way or another, or hopefully experiencing it. However, each one of us is wired differently and what makes us happy might be a bane for someone else. Amidst our fast lives and constant desires, it is necessary we remove some time to ponder and improve our habits that can make our lives happier. Read on to see how happiness happens and see how you can make it happen today, on Happiness Happens Day!

Table of contents
Now and then it's good to pause in our pursuit of happiness and just be happy- Guillaume Apollinaire.
Explore World Humanitarian Day 2021: Celebrate Real Heroes
History of Happiness Happens Day
In 1999, the Secret Society of Happy People created Admit You're Happy Day. It eventually evolved into Happiness Happens Day, a day created to celebrate the expression of happiness. August 8th was chosen as the anniversary of the first membership in 1998.
The Secret Society of Happy People is an organization that was founded in August of 1998 and formed to celebrate the expression of happiness. Society encourages members to recognize their happy moments and think about happiness in their daily life. They have two motto's which include, "Happiness Happens" and "Don't Even Think of Raining on My Parade". Their purpose is to stimulate people's right to express their happiness.
World Sanskrit Day 2021 Special: Know How Sanskrit Used Around the World!
How to Celebrate Happiness Happens Day?
Here are some ways to celebrate the Happiness Happens Day:
Spread Smiles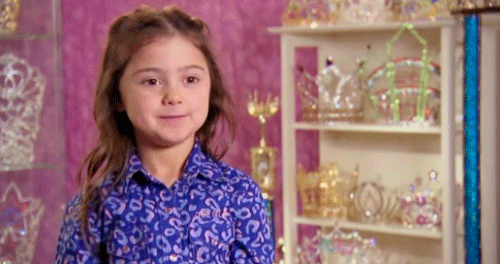 Make others smile through small gestures including handwriting letters, call, send flowers, or bake cookies. The list of ways you can spread cheer to others is truly endless but be sure to mention today is Happiness Happens Day and that they can make it happen by passing it on.
Did you know: A 2005 study published in the Journal of Consulting and Clinical Psychology observed a number of female patients suffering from chronic pain and arthritis. The study concluded that when those patients experienced happiness, excitement, and laughter, their pain decreased significantly.
Give Kudos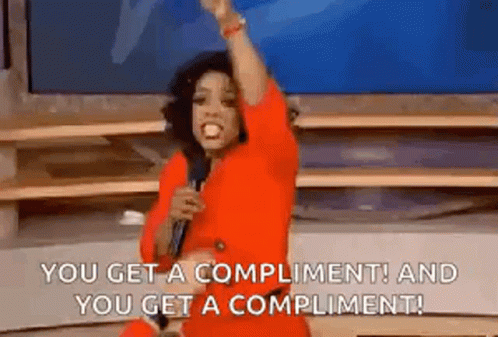 Seek someone out to thank or compliment someone for a job well done. When we let people know how much we appreciate or admire them, it exponentially increases happiness not only for them but also for you. Another study published in the British Medical Journal showed that that happiness is contagious! People who spend time around other happy people find that they themselves experience more positive emotions.
Wear your Yellows!
On Happiness Happens Day, wear bright colours and buy bright flowers! A 2010 study published in BMC Medical Research Methodology concluded that when we wear bright colours, such as yellow, it positively affects our mood. Conversely, wearing darker colours, especially grey, led to likelier feelings of moroseness, anxiety, and depression.
Make a List
Make a list of things that make you happy and things you see as happiness zappers. Knowing the zappers may help you avoid them, or at least, better prepare for responding to them.
Must Read: Malala Day
5 Amazing Ways to Choose Happiness
Gratitude: Expressing gratitude leads to an overall optimistic attitude; it is consistently and strongly correlated to a feeling of happiness.
Volunteer: Giving your time to help others has been shown to decrease feelings of depression and improve optimism and a sense of worth.
Give: Giving is another action that leads to happiness and benefits the giver much, if not more than the receiver.
Encourage: Lifting others up brings about a reciprocal effect, putting out positive thoughts and feelings and this is what you will likely receive in return.
Reminisce: Spend some time looking at old photos, flipping through high school yearbooks, or reading old letters and you will find happiness overflowing as you stroll down memory lane.
"If you want happiness for an hour- take a nap.
If you want happiness for a day – go fishing.
If you want happiness for a year – inherit a fortune.
If you want happiness for a lifetime – help someone else."- Chinese Proverb
Read about World Hepatitis Day
Happiness Happens Day Observances
Let's check when "Happiness Happens Day" is observed over the next 5 years. Keep a track of these dates and celebrate them with the above-mentioned points!

| | | |
| --- | --- | --- |
| Year | Date | Day |
| 2021 | August 8 | Sunday |
| 2022 | August 8 | Monday |
| 2023 | August 8 | Tuesday |
| 2024 | August 8 | Thursday |
| 2025 | August 8 | Friday |
Also Read: International Youth Day
This day encourages happiness for every day of the year. Recognize every moment, joy, glee, delight and pleasure. Don't let it pass. We hope you liked our blog post on Happiness Happens Day. For more informative write-ups, keep following Leverage Edu.