As the consequences of climate change become more devastating, institutions across different industries are trying to adopt environmental friendly policies to retain a positive public image whilst their businesses are still rising. Universities and schools are no exception. Various universities across the world are making an effort to make their campus greener and much more sustainable. This blog covers the 10 greenest universities across the world.

Top 10 Greenest Universities in the World
There is no denying that big campuses look appealing to the eye but what makes them even more better is greenery. Listed below are the ten greenest universities in the world.
Princeton University
Bowdoin College
Also Read: BSc Environmental Science
Stanford University

Stanford is a pioneer in environmentalism on campus and is considered one of the top in the greenest universities list. It has received a STARS platinum ranking with a score of 88. Stanford University offers over 390 courses in sustainability which focus on socio-environmental processes, they also have a Master program in sustainable science and practice. Stanford has decreased its landfill waste by 26 percent, domestic water use by 45 percent, and greenhouse gas emissions by 72 percent since 2000, as one of the greenest universities.
The university also has a 'My Cardinal Green' programme for its students which will help students make their campus more eco-friendly. This initiative encourages students to build an ongoing list of sustainable actions in areas such as food, housing, shopping, and life on campus. For completing these activities, participants receive points, which they will submit to prizes and cash rewards.
Must Read: Environmental Science Courses
Princeton University

Following right after Stanford in the greenest universities list, Princeton promotes environmental friendly policies and initiatives through the Office of Sustainability that have won the university a STARS gold score. The Bureau supports community-led working groups and works with national organisations that help set long-term targets, such as the Northeast Campus Sustainability Consortium and the International Sustainable Campus Network.
Students can learn how to effectively recycle, conserve water, and restrict their daily waste output via the office's website. They will join 15 groups of sustainability students and participate in community service supported by the Civic Engagement Pace Center.
Columbia University in the City of New York

Innovative science, administrative leadership, and citizen participation are integrated in the sustainability programmes of Columbia. In addition to a gold STARS ranking, in 2019, the university's transport won the Association of Commuter Transportation's Best Overall Program award. Well known to be one of the greenest universities in the world, the school also boasts an entirely sustainable use of power through the purchase of energy certificates.
By being part of the Sustainable Leaders Network, students will help the institution achieve targets like being carbon neutral before 2050. For departments and colleges, volunteers create action steps, evaluating their improvements each semester.
Explore: How to Become an Environmental Chemist?
University of Pennsylvania

Thanks to its pledge to full carbon neutrality by 2042, Penn currently holds a gold STARS ranking. The university prioritizes the conservation of resources, using sustainable construction practices to strengthen green spaces across its campuses that are ecologically controlled.
The university recently reinforced a power purchase agreement with a project developer to construct a solar power generator that will deliver 50,000 megawatt-hours of electricity each year to homes throughout central Pennsylvania.
Massachusetts Institute of Technology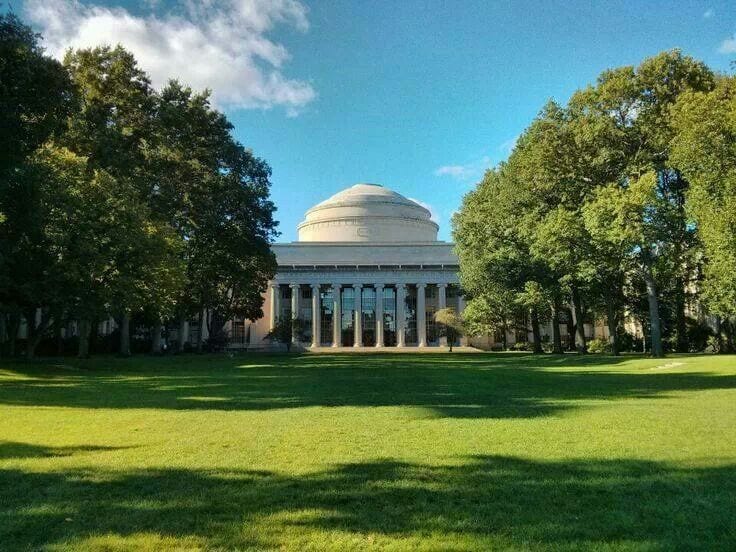 Sustainability is an important focus of the 2030 Action Plan for MIT. Keeping this is mind, it maintains itself to be one of the greenest universities in the world. It has a specific focus on increasing energy efficiency through integrative power management practices and the construction of environmentally conscious sites. Additionally, throughout all its campuses, the school operates solar energy systems. A 25-year power purchase agreement was signed by MIT in 2016 that includes the development of a 650-acre, 60-megawatt solar farm.
By attending school events and working with campus committees and organizations, students can take the first step towards a more environmentally friendly lifestyle. Through the Access MIT programme, which provides grants for commuter rail and parking fees, they will make the transition to sustainable transport.
Must Read: Environmental Studies Books
Cornell University

In 2020, Cornell renewed its STARS platinum ranking, making the school one of only nine institutions to hold the STARS system's highest classification. The campus of the university is a living laboratory of education, science and sustainability development. In 2007, Cornell was the first Ivy to seek carbon neutrality, meeting the goal just eight years later.
Bowdoin College

Located in Brunswick, Maine, Bowdoin is one of the nine higher education institutions in the U.S. A and also has its name in the greenest universities list. A gold STARS ranking is also held by the institution. Innovative single-stream recycling initiatives and a variety of sustainable transportation solutions are supervised by Bowdoin, including a bike sharing scheme, free campus shuttles, and local bus fare and Zip Car membership discounts.
Northwestern University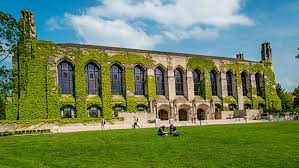 Northwestern's contribution to environmental stewardship has won the school two consecutive Energy Star Partner of the Year Awards from the U.S. on top of a gold STARS ranking. Agency of Environmental Conservation in 2018 and 2019. The strategic sustainability plan of the institution provides a roadmap for future plans and initiatives, focusing on key areas such as conservation of resources, experiential learning, connectivity and participation, and the built environment.
Also Read: Career in Environmental Studies
Rice University

Rice holds a gold STARS ranking and has a campus greening mission that tells how the school builds its facilities and runs it. Many of Rice's buildings follow the requirements of industry for ethically sourced construction materials and energy-efficient practices. By harvesting condensate water to power air conditioning systems and growing 11,000 square feet of green roofs, the university also reduces resource wastage. It is one of the most prominent universities in the list of greenest universities in the world.
Washington University in St Louis

Washington University has received a gold STARS rating due to its systematic attempts to tackle the complex problems linked to climate change. Eight focus areas, including energy and pollution, water, waste, transport, landscape, culture, food, and buildings, are outlined in the institution's sustainability plan.
Washington University stands out from other environmentally friendly universities in that without buying green energy credits, it insists on achieving carbon neutrality. The university is introducing renewable energy initiatives and infrastructural upgrades, such as power-saving lighting, to achieve this aim.
List of Greenest Universities in India
DG Ruparel College of Arts Science and Commerce
Great Lakes Institute of Management, Kanchipuram
IIT – B
Prin LN Welingkar Institute of Management Development
IIM, Kozhikode
Vellore Institute of Technology

Must Read: Concept of Sustainable Development
In general, environmentally friendly universities are implementing policies and programmes that promote a healthy lifestyle on campus and reduce reliance on finite natural and human resources. The STARS system allows schools to measure their performance and voluntarily report it. Currently, almost 700 colleges and universities hold a STARS rating. All these universities are an inspiration and motivation to other universities to work towards becoming greenest universities.
Wondering how you can make it to one of these universities? We've got you covered. For end-to-end mentoring and admission guidance to ensure that you are successfully shortlisted for your dream course here, visit Leverage Edu and contact us today!