Floral designing is an art that requires a lot of intricacy and creativity but most of us assume it is a hobby. The field of floral designing is gaining popularity and has become an integral part of arrangements for weddings, bouquets, banquets, and other occasions. Their expertise is required to understand the design, seasonal availability and even sustainability of the flowers used on any occasion. A quality floral design can completely transform any event location so people prefer to hire the best. There are several options to build a career in floral designing.

Florist
Expected Average Salary: INR 20,41,650 per annum
Florists are professionals who deal with not only design, but production, caretaking, and trade of flowers. From flower arrangements to merchandising, display and flower delivery are all amongst the various tasks of a florist. They can run their businesses, now even online, and learn management skills to aid their professional career.
Although formal education is not mandatory to become a florist in India, many colleges, vocational schools and universities provide Floral Design and Floriculture diploma, certificate or degree programs. One can even acquire skills through apprenticeship.
Floral Designer
Salary in International Standards: INR 21,68,490 per annum
The duty of a floral designer is to curate arrangements of dried, living and silk flowers for decorative display. They are more trained professional artists that use plant materials and flowers to create pleasing and balanced compositions. Just like florists, any certified skill development is completely voluntary.
Fun Fact: The American Institute of Floral Designers offers the Certified Floral Designer credential.
Floriculturist
Salary in International Standards: INR 41,20,088 per annum
A Floriculturist, a discipline within horticulture, cultivates ornamental plants and flowers for garden, export and floral industry. To kickstart a career in this, you can undertake a BSc in Agriculture or other related subjects. Colleges abroad offering courses in floriculture are:
Niagara College
North Dakota State University
University of Wyoming
A few of the colleges offering courses in India to pursue one's career as a floriculturist are:
Mata Gujri College (MGC), Fatehgarh Sahib
University of Horticultural Sciences, Bagalkot
Shri Shivaji Agriculture College (SSAC), Amravati
DE Society Institute of Applied Research and Development in Agriculture, Sangli
Gangavathi Bhagyamma Rural Degree College (GBRDC), Bellary
Bajali College, Barpeta
Sam Higginbottom Institute of Agriculture, Technology and Sciences (SHIATS), Allahabad
Did you know? As of 2019, Tamil Nadu was the leading producer of flowers, aromatics and medicinal plants with over 428 thousand metric tons.
Interior Decorator
Salary in International Standards: INR 41,98,075.38 per annum
An interior decorator is required to select accessories for the area as per the request of the client and make it look aesthetically appealing. The top employers in the industry are architectural and construction firms and furniture companies. India Today reports that more than 1 lakh interior designers are required in India, including designers who take projects as freelance designers.
One can pursue a Bachelor's or Master's course in Interior Design. Certificate and Diploma courses are also available for the same. Esteemed colleges outside India that have interior designing courses are:
Billy Blue College of Design
TAFE NSW Institutes
Also Read: Interior Design Colleges
Popular colleges in India with courses to become an interior designer are:
National Institute of Fashion Technology, Navi Mumbai
National Institute of Design, Ahmedabad
National Institute of Design, Bengaluru
National Institute of Fashion Technology, New Delhi
National Institute of Fashion Technology, Chennai
VIDM Institute of Design and Management, New Delhi
YMCA Institute for Office Management, New Delhi
Arena Animation, Bengaluru
Import Export Manager
Salary in International Standards: INR 37,56,343 per annum
As the name suggests, flower importers/ exporters perform the purchase, sell, and trade of wholesale flowers. They make connections with domestic businesses to schedule the delivery of international flowers or plants. With globalisation and the interconnectedness of the market, there is an increased demand for non-native flowers in local areas. They form the link between international sellers and domestic buyers and vice versa.
Plant Engineer
Salary in International Standards: INR 62,58,413.67 per annum
Engineering Institute of Technology, Australia
Cork Institute of Technology, Ireland
Universiti Teknikal Malaysia Melaka
University of Technology Malaysia
Peter the Great St. Petersburg Polytechnic University, Russia
Event Planner
Salary in International Standards: INR 31,23,100.28 per annum
Floral event planners conceptualise and organise the floral arrangement and decoration of an event. They assist clients in choosing floral arrangements for their upcoming weddings or parties, providing consultation on bouquets, centrepieces or other floral arrangements. For this, you can get a degree in event management, namely BBA and MBA in event management to acquire better skills. Colleges abroad to pursue event management are:
Swiss School of Higher Education
European Institute of Applied Science and Management
Central Washington University Ellensburg, USA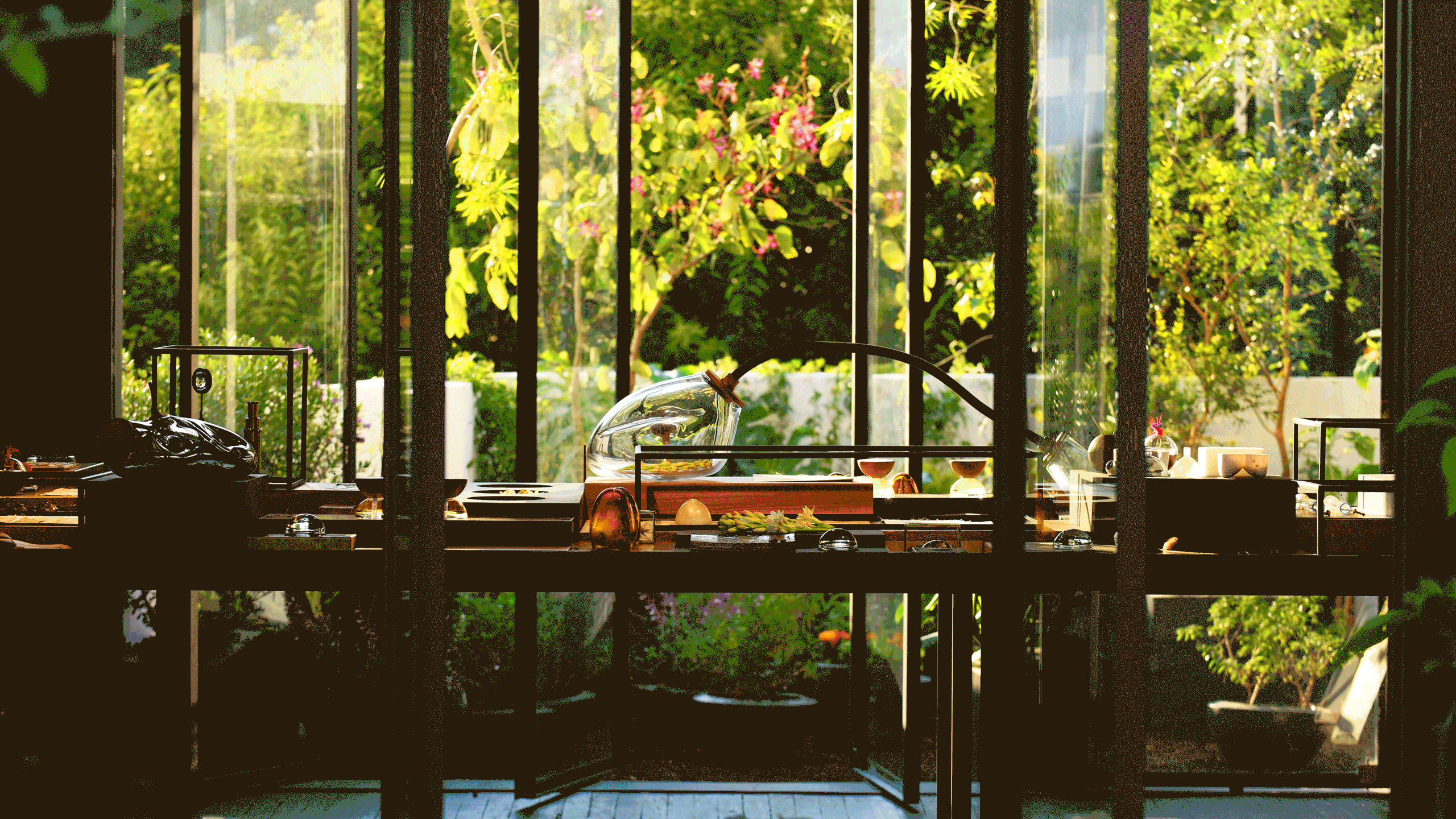 Some of the colleges offering this course in India include:
New Delhi Institution of Event Management (NDIEM),
NIEM – The Institute of Event Management
Impact Institute of Event Management Delhi
Asian Academy of Film and Television (AAFT) Noida
Pearl Academy
Chandigarh University
Marketing Coordinator
Salary in International Standards: INR 42,23,090.20 per annum
Marketing coordinators analyse market conditions and devise strategies to promote business and maximise sales. They may work for an individual floral boutique, a larger chain of floral suppliers, wedding vendors or event planners. There is no specialised course, but based on the job's profile, you can undertake a bachelor's degree in fields like psychology, management or sales and advertising. Having a grasp of consumer behaviour, mathematics, economics and statistics can assist one in the marketing coordinator role.
Floral Production Manager
Salary in International Standards: INR 50,53,655.80 lacs per annum
Floral production managers plan and coordinate flower and plant production in a retail floral department, nursery, greenhouse or garden centre. They must possess knowledge in floriculture and horticulture to determine the suitability and growth patterns of different plants in a given environment, to create quality seasonal and evergreen arrangements. Additional duties typically include reviewing inventories, sales and managing floral staff, using design and display strategies to drive sales.
Floral Sales Representatives
Salary in International Standards: INR 48,30,067.5 per annum
Floral sales representatives work closely with florists, mainly focusing on sales. They set up displays, connect with customers, maintain customer accounts in order to sell flowers, arrangements and other products. Sales representatives are responsible to stay informed about trends and products in floriculture and generate new customers. With the aim to boost business, they contact and interact directly with new and existing retail customers or clients to explain the features and merits of florist products offered, utilizing persuasive sales techniques.

Employment Sectors for Floral Designer
Entertainment Industry
Design Firms
Wedding Planning Firms
Floral Arrangement companies
Floral Stores
Corporate Offices
Advertising
Concerts
Hospitality Firms
Event Managing Firms
Outdoor Design Consultancy Firms
Interior Designer
Are you looking to explore courses to make a career in Floral Designing? Book your FREE counselling season with us at Leverage Edu and we will provide end to end guidance on application to VISA!