The American singer, songwriter, and actor, Demi Lovato (Demetria Devonne Lovato) is a global icon. The world has witnessed her rise to prominence from starring in Disney shows like Barney & Friends (2002–2004) and Camp Rock (2008) at an early age and then stepping her foot in the music world. For those of you who don't know, Demi recently changed her pronouns to they/them as she decided to come out as non-binary. Today, Lovato is an incredible star with multiple musical hits and a great acting career. Apart from the world of music, they have had a breathtaking journey that is full of highs and lows. Read on to discover more about Demi Lovato and her life story, outside the world of music.
Zoom into the Life of the 'Bawse' Lady, Lilly Singh!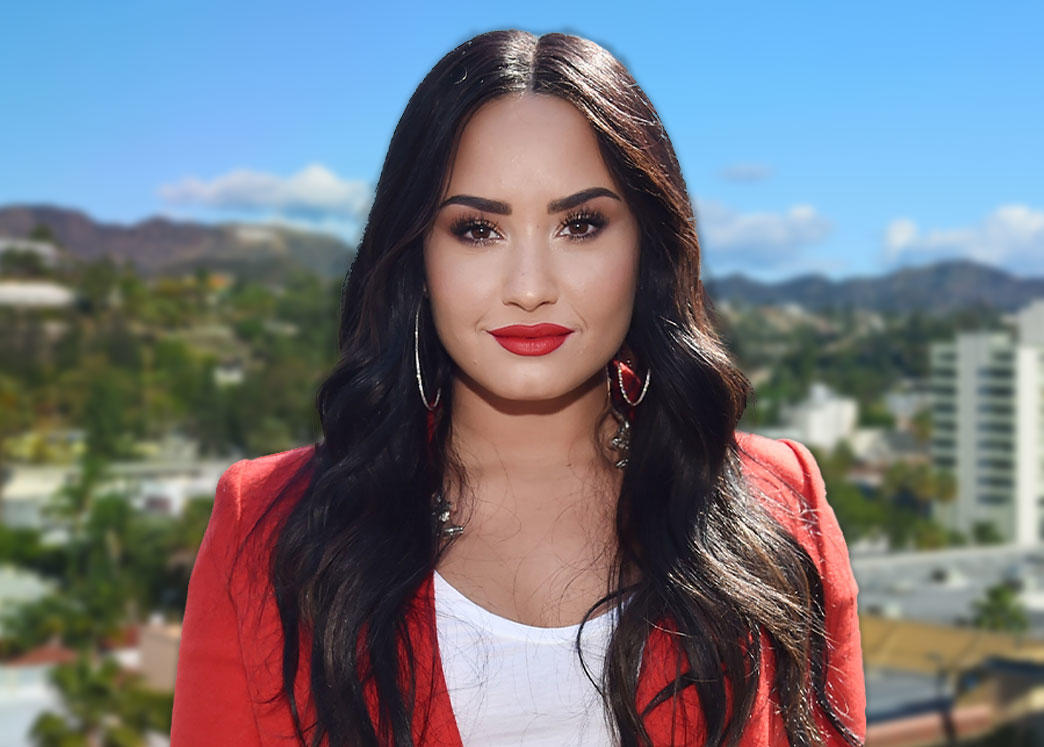 Demi Lovato Biography and Becoming a Popular Face on TV 
2007-2009
Often people don't know that Demi started her journey into the industry as an actor first. From 2007 to 2008, Demi played the role of Charlotte Adams on the Disney short series As the Bell Rings. In 2007, Demi also auditioned for the television film Camp Rock and series Sonny with a Chance and bagged both roles. While they featured on Sonny with a Chance from 2009, Demi Lovato's acting ability was described as "very good" by Robert Lloyd of the Los Angeles Times. In June 2009, Selena Gomez and Demi Lovato starred in the Princess Protection Program, in which they were Rosie Gonzalez / Princess Rosalinda respectively. The Disney film was the fourth highest-rated Disney Channel original movie and premiered with 8.5 million viewers.
2010
In 2010, Demi Lovato was a guest star in an episode of the sixth season of Grey's Anatomy as Hayley May, a teenager with schizophrenia. In the same year, they reprised as Mitchie Torres in Camp Rock 2: The Final Jam. Lovato's performance was called "dependably appealing" by Jennifer Armstrong of Entertainment Weekly. The film premiered to eight million viewers, becoming the number-one cable television movie of the year based on the number of viewers.
Comeback on TV in 2019
In 2019, Demi Lovato was revealed to get star in Eurovision Song Contest: The Story of Fire Saga, a Netflix original by David Dobkin. This was their first acting appearance after the guest role on Glee in 2013 and Camp Rock 2: The Final Jam. Demi also returned to television with a recurring guest role in the final season of Will & Grace, playing Will's surrogate.
Demi Lovato has helped raise awareness for mental health issues. Demi was even awarded the Artistic Award of Courage by The Jane and Terry Semel Institute. In 2009, they were named an Honorary Ambassador of Education by the American Partnership For Eosinophilic Disorders. In December 2011, they called out the Disney Channel for airing episodes of Shake It Up and So Random! in which characters made fun of eating disorders. Disney consequently issued an apology and removed the episodes.
In May 2013, Demi Lovato was praised for their commitment to mentoring teens and young adults with mental health issues on the National Children's Mental Health Awareness Day organized by the Substance Abuse and Mental Health Services Administration. They have sponsored the treatment for mentally ill patients through the Lovato Treatment Scholarship Program. Lovato's 2016 Democratic National Convention speech concentrated on raising awareness for mental health among society. In September 2017, Demi Lovato became a Global Citizen Ambassador for championing the mental health of more than a thousand children displaced within Iraq and other communities.
Additionally, Demi is also a vocal anti-bullying advocate. In 2010, they served as spokesperson for the anti-bullying organization PACER and appeared on America's Next Top Model to stand against bullying. Lovato also participated in "A Day Made Better" school advocacy campaign. They have supported DonateMyDress.org, Love Our Children USA, St. Jude Children's Research Hospital, Kids Wish Network, and the City of Hope. In 2012, they became a contributing editor of Seventeen magazine, describing their struggles to its female teenage readers. In the same year, they were named the ambassador of Mean Stinks, a campaign on eliminating bullying by girls.
A True Feminist!
"Feminism doesn't have to mean burning bras and hating men but instead standing up for gender equality and trying to empower our youth. And showing women that you can embrace your sexuality and you deserve to have confidence, and you don't need to conform to society's views on what women should be or how you should dress. So, I think it is just about supporting other women and empowering other women."- Demi Lovato (2017)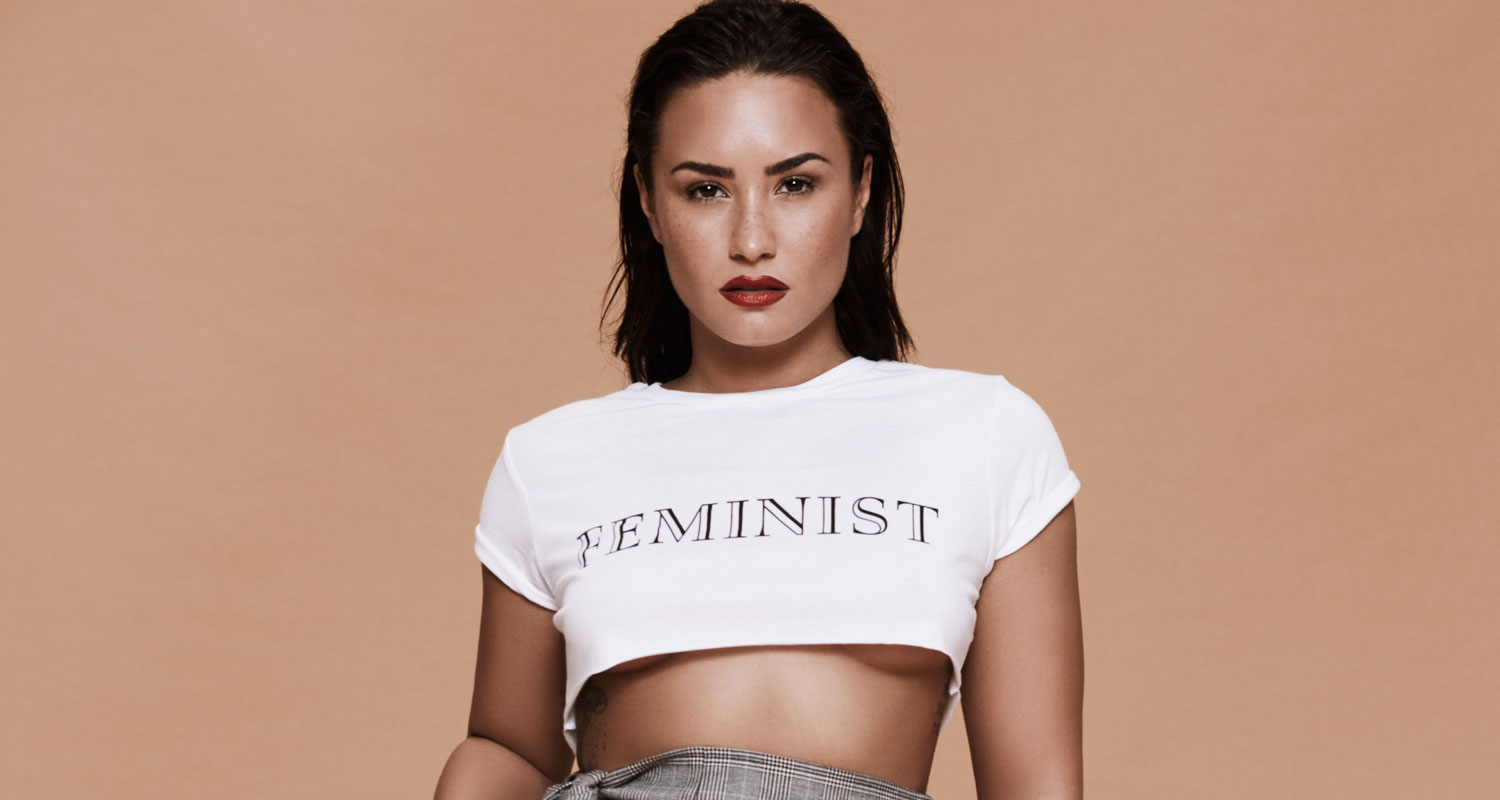 With this above-mentioned quote, it is crystal clear that the heartthrob mega pop star is a true feminist. In 2017, Demi Lovato partnered with Fabletics to design a limited-edition activewear collection for the United Nations Foundation's Girl Up campaign to facilitate programs for "the world's most marginalized adolescent girls". In the same year, Lovato donated $50,000 to Hurricane Harvey relief and began a fund with Nick Jonas, DNCE, and their former manager Phil McIntyre.
A Philanthropist by Heart
In 2009, Lovato partnered with several big stars of the music industry like the Jonas Brothers, Miley Cyrus, and Selena Gomez to record the theme song "Send It On" for Disney's Friends for Change program. The song's proceeds were guided towards environmental charities through the Disney Worldwide Conservation Fund. Demi Lovato and Joe Jonas recorded the song "Make a Wave" for the charity in 2010. In 2013, they traveled to Kenya for Demi's 21st birthday to engage in a program of the international charity organization Free the Children. In 2017, they worked for the We Movement for women and children. In 2017, as a celebration of the fifth anniversary of sobriety, Demi Lovato donated money to Los Angeles-based charities specializing in animal, LGBT, and adoption rights.
Also read our top searches: Azim Premji, the Czar of Indian IT Industry
Supporting the LGBTQ+ Community
Apart from supporting mental health issues, feminism, animal rights, and other societal issues, Demi Lovato is also an LGBTQ+ rights activist. In 2013, when the Defense of Marriage Act was appealed, Demi Lovato marked the occasion on social media through her tweet: "I believe in gay marriage, I believe inequality. I think there's a lot of hypocrisy with religion. But I just found that you can have your own relationship with God, and I still have a lot of faith."
In May 2014, Lovato was the lead performer for NYC Pride Week and Grand Marshal of the LA Pride Parade. In 2015, they became the face of the Human Rights Campaign's America for Marriage Equality.
Know about Top LGBTQ-Friendly Universities in the World
Battling Life's Highs and Lows
Being a megastar of the music industry and constantly being in the limelight, it doesn't mean that Demi Lovato's life was an easy cakewalk. Lovato has dealt with her own share of life battles, the highs, and lows in their life, and has fought each battle as a strong warrior.
A Bitter Relationship with Father
Demi Lovato has revealed before the world with a lot of courage and strength that they used to have an abusive and strained relationship with their father, Patrick. In an interview, Lovato enlightened the world about the same and said, "He was mean, but he wanted to be a good person. And he wanted to have his family, and when my mom married my stepdad, he still had this huge heart where he said, 'I'm so glad that he's taking care of you and doing the job that I wish I could do'."
Coming Out as Non-Binary
Demi Lovato describes their sexuality as fluid and has said they are open to finding love with someone of any gender. In 2020, Lovato labeled themself as a part of the queer group in a social media post mourning their Glee co-star Naya Rivera's death. In 2021, Demi Lovato came out as pansexual and sexually fluid in front of the world.
"I've always known I was hella queer, but I have fully embraced it." – Demi Lovato
On May 19, 2021, Lovato publicly announced that they are non-binary and officially changed their gender pronouns to they/them. They had previously come out as non-binary to their family and friends in 2020.
Battling Addiction
Their list of battles doesn't just stop here! Lovato has also suffered and dealt with serious health issues in their life. They had suffered from anorexia nervosa (binge type), self-harm, and were also bullied before going to rehab at the age of 18 years. In 2010. During her time in rehab, they constantly battled with physical and emotional issues. In 2011, Lovato completed in-patient treatment at Timberline Knolls and returned back home. Lovato also battled with drug and alcohol addiction. The addiction was so severe that it started to impact Lovato's ability to perform live and promote their Unbroken album. Demi Lovato released the track "Sober" in 2018, claiming to have relapsed after six years of sobriety.
"If I feel like the world needs to know something, I will tell them MYSELF. All my fans need to know is I'm working hard on myself, I'm happy and clean and I'm SO grateful for their support."– Demi Lovato
Books
Demi Lovato's written works include two books and a Vogue article:
Demi Lovato's Deeply Personal Letter on the Pandemic, Mental Health, and Black Lives Matter on Vogue ( 2021)
Demi Lovato Songs
Heart Attack
Made In The USA
You Don't Do It For Me Anymore
La La Land
No Promises
Warrior
Documentaries on Demi Lovato
Demi Lovato has three documentaries on their life:
Demi Lovato: Stay Strong, (2012)
Demi Lovato: Simply Complicated (2017)
Demi Lovato: Dancing with the Devil (2021)
In 2017, Lovato produced a documentary, Beyond Silence, which focuses on three individuals and their anecdotes of mental illnesses, like bipolar disorder, schizophrenia, depression, and anxiety. MTV aired Demi Lovato: Stay Strong about Lovato's rehab journey and recovery. Demi Lovato: Simply Complicated on YouTube is focused on their career and personal struggles. It was even nominated for "Best Music Documentary" at MTV Movie & TV Awards 2018. A four-part documentary series, Demi Lovato: Dancing with the Devil, showcased their personal and musical journey over the past three years.
Demi Lovato's Recent Endorsements
Here's a list of brands Demi Lovato has endorsed in her career:
2014 to 2016, the face of the Skechers footwear brand.
2014, they partnered with Shazam on the Demi World Tour
2015, first-ever brand ambassador of N.Y.C. New York Color
2015, The Radiant Collection for Tampax for "empowering females of all ages to stay fearless and wear what they want any time of the month."
2016, partnered with Tidal to Livestream on the first date of their Future Now Tour with Nick Jonas.
2017, activewear collections with the women's athleisure brand Fabletics
2017, performed at a dinner hosted by Bulgari on its Fifth Avenue flagship store opening in New York City
2017, brand ambassador for the JBL audio company
2017, endorsed the mug company Ember.
2018, starred in CORE Hydration's "Finding Balance" campaign
Products of Jaguar, JBL, Lyft, Ferrari, TikTok, and Samsung have been featured in music videos
Commercials for Skechers, Acuvue, Apple, and Fabletics
2019, Dior used Lovato's song "Only Forever" in a series of commercials and social media posts
2020, Mental Health Spokesperson for the online and mobile therapy company Talkspace
In 2021, Dior used Lovato's song "Confident" for promotions
Here's all you need to know about Demi Lovato's life. They have had an eventful journey of ups and downs, hardships but have emerged as successful global stars. For exciting content and updates, stay tuned to Leverage Edu and do subscribe to our newsletter.