Preaching the mantra of Guru Dronacharya- Tumhara nishana macchli ki aankh par hone chahiye, our modern day Arjun- Deepika Kumari is a true inspiration for those who are working hard towards their passion for Archery. Born in a small village near Ranchi and struggling to manage the meals for a day, she is now bestowed with glories like Arjuna Award and Padma Shri. So get ready as we go on to recite the inspiring journey of this sensational Archer of India.
India's Shooting Star at #Tokyo2020
Deepika Kumari entered the Women's QuarterFinals at Tokyo 2020 on 30th July
Deepika Kumari loses to An San 0-6 and crashes out of Tokyo Olympics.
Early Life of Deepika Kumari
Deepika Kumari was born on 13th June 1994 in a small village named Ratu Chatti, near Ranchi, Jharkhand. Deepika's father was an auto-rickshaw driver and her mother was a nurse in the nearby hospital. Deepika got intrigued by archery when she used to hit mangoes with stones. But belonging to a family who struggled in making their bread and butter on a daily basis, it was impossible for her parents to arrange professional archery equipment for her. Thus, she started practising archery casually with a homemade bamboo bow and arrow.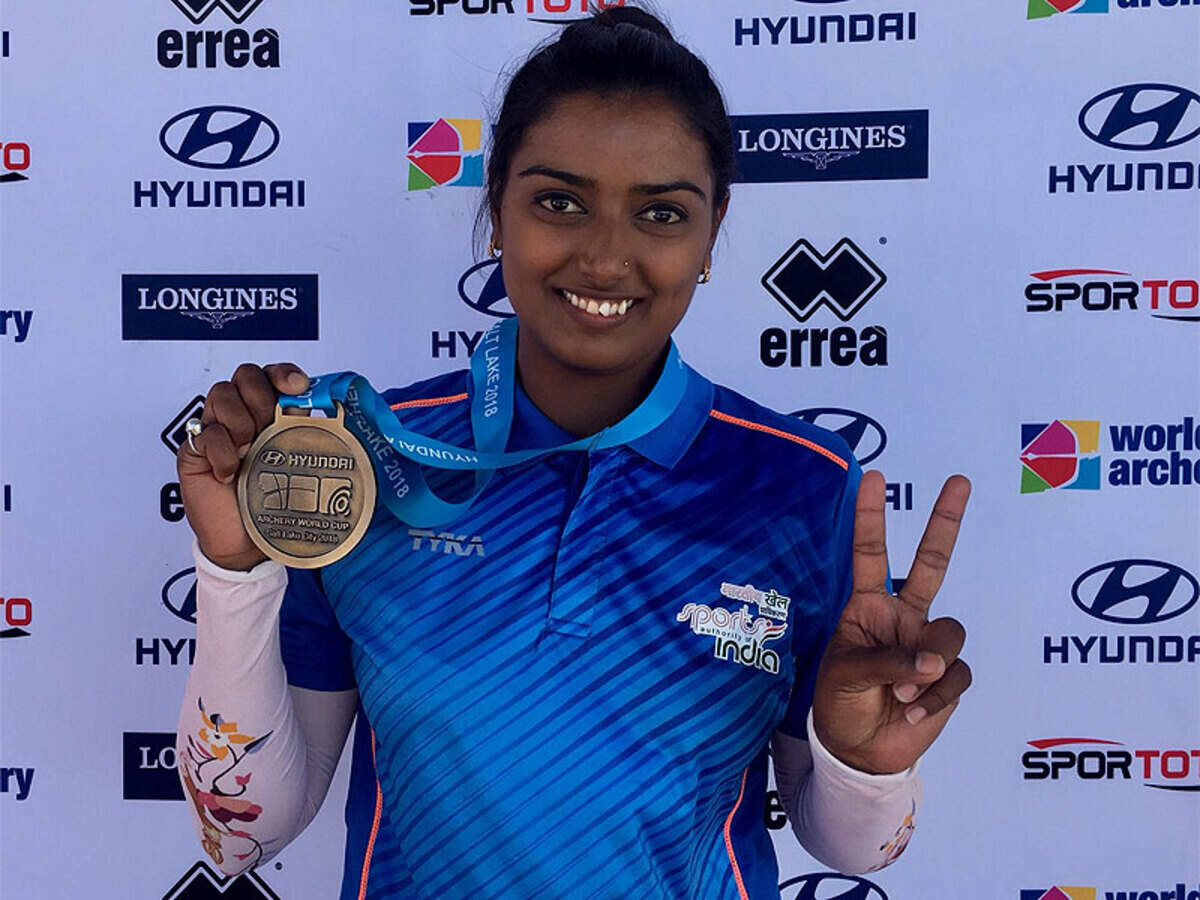 Deepika's cousin Vidya Kumari was pursuing sports at the Tata Archery, influenced by her she also gave it a try to sports and got enrolled in the Tata Archery Academy. Vidya became her true support during her training at the academy. Uniform along with required equipment and a stipend of rupees 500 given to Deepika. At 11, Deepika began her journey of archery.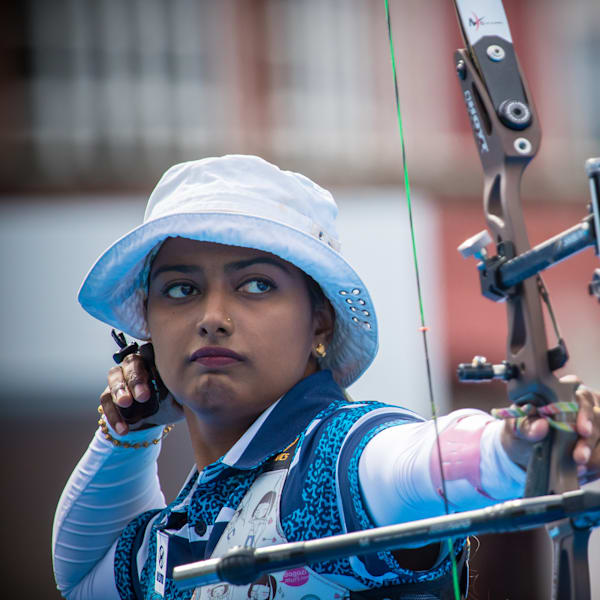 "I was focused, and losing never even crossed my mind. At the Olympic Games, it's not just the athlete, but the entire nation that wants a medal."
After acquiring professional training, she started participating in certain competitions but couldn't make it there because of malnutrition. Realising head talent and need for good nutrition, she was then directed for the Arjun Archery Academy that was run by the ongoing Jharkhand's CM's wife. Meera Munda. The requested them to train her for 3 months as she was confident to prove her talent.
First Taste of Success at Rio
In 2009, she became the first Indian Archer to win the Cadet World Archery Championship in Rio. She also won the Youth World Archery Championship in the US later this year that added another glory to her list. What made her the star of the field was her magnificent performance in the 2010 commonwealth games in India where she grabbed a couple of gold medals.
"I know I get criticized when I don't do well, but I know just how much hard work and effort that I have put in."
Further in 2012, she was awarded the first-ever gold medal at the Archery World Cup in Turkey. This win of hers not only made her achieve the number one position but also made her a worthy recipient of the Arjuna Award. However, during the London Olympics, she got eliminated in the opening round. Various silver and bronze medals along with a few gold medals came her way at the Archery World Cup in Rio, 2016.
Har continuous victories and dedication towards the sport didn't go unnoticed and she was awarded the FICCI Sportsperson of the Year in 2014 as well as was honoured with Padma Shri in 2016.
Nailing Career in Archery
Currently, she is ranked at the ninth position in the world within the field of archery. Her constant efforts and marvellous wins even made her achieve the number 1 rank at one point of time in her career. Securing gold in Tokyo 2020 Olympics also on her target but it has been rescheduled to July 2021.
Recently, a documentary on her life name Ladies First has been released in the year 2017. Being a wonderful work, this movie was awarded at the London Independent Film Festival and was also nominated for the short documentary category at the Oscars. After rising to great heights in her career, Deepika Kumari has recently tied the knot with renowned Archer Atanu Das on 30th June 2020.
We hope that the inspirational story of Deepika Kumari has pumped you up for following your passion beating all the odds. Stay tuned with Leverage Edu as we go on to celebrate empowered women this month.