"Autism is not a disability, it is a different ability"- Stuart Duncan. Autistic Pride Day is celebrated worldwide on 18th June, every year. This day is observed with an aim to spread awareness about people with Autism and their human rights and celebrate their uniqueness. The main focus of Autistic Pride Day is to acknowledge the fact that people with Autism are still human beings and should not be subjected to any kind of prejudice. Let us take a look at the exigency of Autistic Pride Day and its celebration!
About Autistic Pride Day
The Autistic Pride Day is observed annually on 18th June. The most important fact about this event is that it is established by the Autistic people themselves. It is a "community event and not a day for other organisations to promote themselves by stifling autistic people." says autism activists. The purpose of this day is to shed some light over the detrimental behaviour towards autistic people, often leading to human rights violation. It aims to normalise autism and show the world that autism is not some defect that needs a cure and every autistic person has a right to lead a normal life.
There is a need to shift society's attitude towards acceptance and the realisation that autism is a "difference rather than a disability."
I am a child with autism. I am not "Autistic."
Autistic Spectrum Disorder (ASD)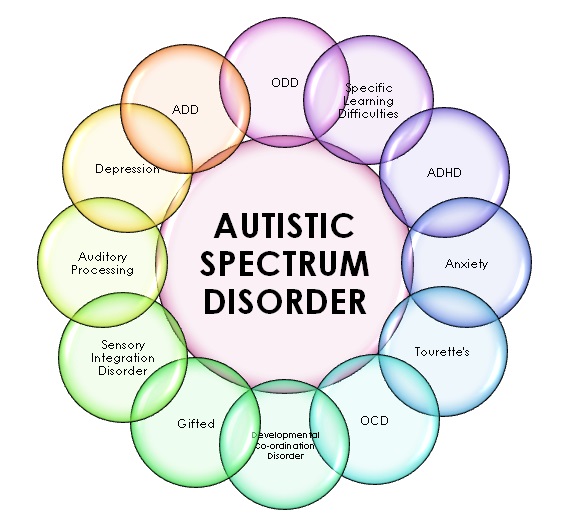 Autistic Spectrum Disorder is a developmental disorder characterized by difficulties in communication and social interaction. People with ASD struggle with verbal or non-verbal speech which is accompanied by repetitive behaviour. It can be diagnosed at a young age and it affects the way the person perceives their environment and interacts with others.
We are who we "AUT" to be.
Symbol- Rainbow Infinity
The Rainbow Infinity Symbol of the Autistic Pride Day represents "diversity with infinite variations and infinite possibilities". It signifies the neurodiversity of autistic people. AFF formed the paradigm of the celebration to associate it with the gay pride movement.
History behind Autistic Pride Day
The Autistic Pride Day was first observed on 18th June 2005 in Brazil. The 1st ever theme of the Autistic Pride Day was 'Acceptance Not Cure'. This initiative was taken up by the Aspies For Freedom (AFF), an organisation that is at the forefront of campaigning and activism for the rights of autistic people. AFF was created in 2004, by Gareth and Amy Nelson to highlight the fact that Autism is not always a disability and autistic people are unique individuals, who do not require treatment.
The resolution "Comprehensive and coordinated efforts for the management of autism spectrum disorders(ASD)" in May 2014 was adopted by the World Health Assembly in May 2014, to mobilise Nations to make collaborative efforts, along with WHO (World Health Organisation) to strengthen the awareness around ASD and the whole narrative of developmental disorders.
Not being able to speak is not the same as not having anything to say.
People with autism have unique characteristics. Despite the inevitable challenges of their neurodiversity, another factor that they struggle with is the attitude of society towards them. It is highly essential to spread awareness regarding the fact that people with autism do not seek your sympathy. This prejudiced attitude makes them feel inferior. We hope you liked this blog. For more such informative blogs about significant days celebrated worldwide, follow Leverage Edu. on Facebook, Instagram, and LinkedIn!