The Air Force Common Admission Test, popularly known as AFCAT, is a national-level exam to recruit candidates as Commissioned Officers in the Flying, Ground Duty (Technical) and Ground Duty (Non-Technical) branches of the Indian Air Force. It recruits candidates both in permanent and short service roles and is conducted by the administration of the Indian Air Force biannually. While both men and women are recruited for Short Service Commission (SSC) in all three branches, a permanent commission is only for men in the ground branches and for women in the education and accounts branch. If you are planning to give appear for the Air Force Common Admission Test, here in this blog we are bringing you all the key details about the AFCAT syllabus, its exam pattern as well as the EKT syllabus and its sample questions. 

Highlights
| | |
| --- | --- |
| Recruitment Body | Indian Air Force (IAF) |
| Exam Name | Air Force Common Admission Test (AFCAT 2023) |
| Exam Level | National |
| AFCAT 2 2023 Exam Date | 25th to 27th August 2023 |
| Time Duration | 2 hours |
| Mode of Exam | Online |
| Marking Scheme | 3 marks for each right answer |
| Negative Marking | 1 mark for each wrong answer |
| Selection Process | Written test- AFSB Test- Medical Examination |
| Official Website | https://afcat.cdac.in/ |
AFCAT 2023 Exam Pattern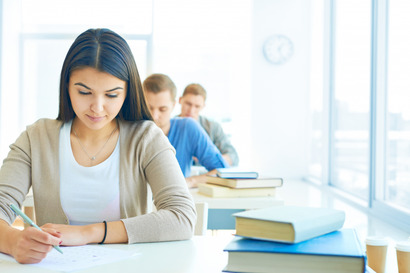 AFCAT has a vast syllabus which is divided mainly into the sections of verbal, general knowledge, military aptitude and quantitative aptitude. First, let's delve deeper into the exam scheme of AFCAT as well as the marking criteria used.
AFCAT
AFCAT is conducted in an online mode and only in the English language. In this, 100 objective questions have to be solved in 120 minutes (2 hours). Since each correct answer will fetch you 3 marks, the maximum mark for this section is 300. Though no marks will be deducted for unattempted questions, there will be a negative marking of 1 mark for every incorrect question. 
EKT
Engineering Knowledge Test (EKT) is an online test conducted directly after AFCAT. This test is designed to assess the technical knowledge of only those candidates who wish to join the technical branch. You will have 45 minutes to solve 50 questions from technical subjects such as Mechanical, Electronics as well as Electrical and Computer Science Engineering. The maximum marks of EKT are 150. 
| | | |
| --- | --- | --- |
| Particulars | AFCAT | EKT |
| Mode of Exam | Online | Online |
| Maximum Marks | 300 | 150 |
| Negative Marking | 1 Mark | 1 Mark |
| No. of Questions | 100 | 30 |
| Duration of Exam | 2 hours (120 minutes) | 45 |
| Sections in Paper | English, General Awareness, Reasoning, Quantitative aptitude and military aptitude | Electrical & Electronics, Mechanical and Computer Science |
AFCAT 2023 Syllabus
Divided into four main sections, the AFCAT syllabus is quite comprehensive and aims to examine a candidate's verbal and analytical skills along with general knowledge and military aptitude. The section below elaborates on the syllabus of AFCAT in a detailed manner.
Verbal Ability
This section is designed to test a candidate's expertise and comprehension of the English language. On average, 20-25 questions are asked. Here are the key topics for this section in the AFCAT syllabus:
Reading Comprehension
Synonyms and Antonyms
Sentence Completion
Numerical Ability
Through this section, a candidate's basic mathematical knowledge is examined. Around 15-20 questions are asked under Numerical Ability which include, 
Time and Distance
Average and Percentage
Also Read: Tips to Crack Competitive Exams
General Awareness
The primary objective to add this section to the AFCAT Syllabus is to assess a candidate's knowledge of current affairs and ongoing events in India and around the world. Generally, this section comprises 20-25 questions. Here is a list of the major topics covered under General Awareness: 
History
Sports
Economics
Polity and Governance
Geography and Environment
Basic Science
Art and Culture
Defence-based Current Affairs
Military Aptitude Test
This section is an important part of the AFCAT Syllabus because it comprises the maximum number of questions. The module of the Military Aptitude Test is designed to examine the non-verbal, logical and spatial abilities of the candidates. This test covers the following key topics:
Data Analysis
Hidden and Embedded figures
Missing Characters
Data Interpretation
Analogy
Arrangement-based Sets
EKT 2023 Syllabus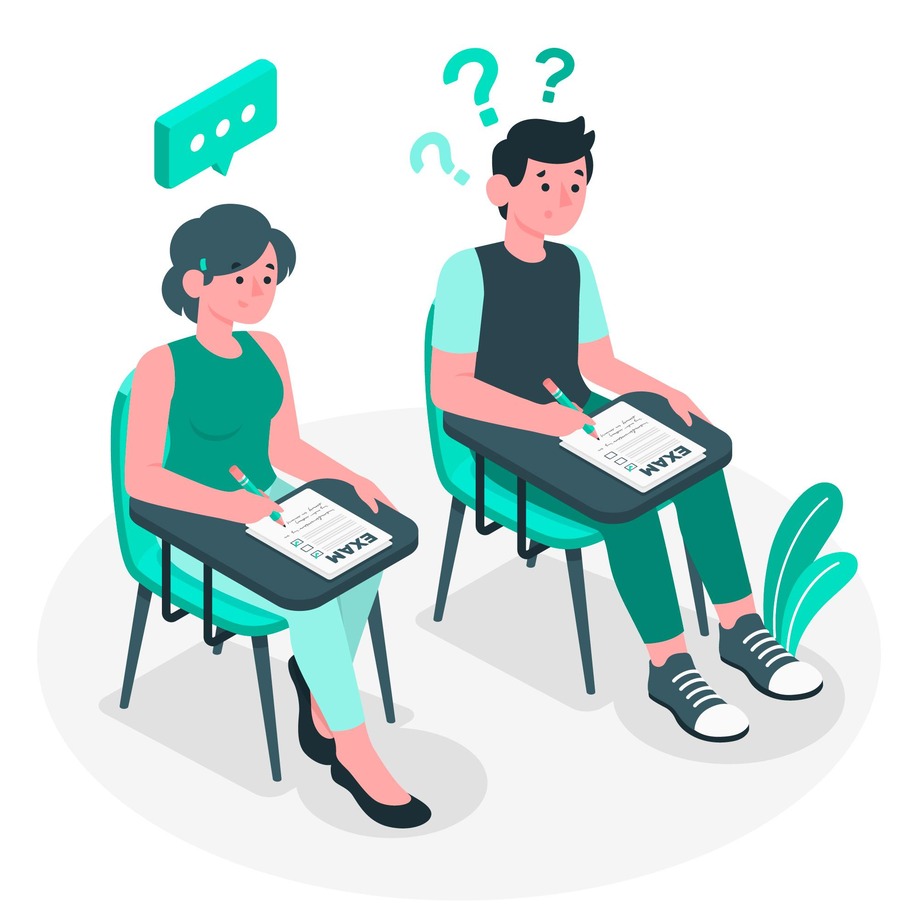 You have to clear both the AFCAT and the EKT test to join the technical branch of the Indian Airforce. The AFCAT syllabus mainly covers the quantitative and verbal aptitude sections and the EKT syllabus comprises technical topics. While the fundamental Engineering topics remain the same for all the sections, the specialised subjects vary based on the discipline that you have studied in high school and graduation. Below is a discipline-wise summary of the EKT syllabus.
Computer Science Engineering
Concepts of Computer Science Engineering are an integral part of the AFCAT syllabus for the EKT exam. It mainly includes topics related to IT and computer systems but the questions are designed in correlation with Engineering concepts such as Microwave and Electrical Engineering, Radar Theory, Antenna and Wave Propagation, Telecommunication Systems, and Instrumentation. Other than these, here are the other major topics covered under the discipline of Computer Science Engineering.
Information Technology
Computer Networks and Switching Theory
Analog and Digital Electronics
Computer Networks and Network Theory Design
Electronic Devices
Mechanical Engineering
Under this discipline, the EKT exam covers the following key concepts:
Fluid Mechanics and Hydraulic Machines
Engineering Mechanics
Materials Science
Thermodynamics
Manufacturing Science and Machine Drawing
Machine Drawing
The Engineering-related topics included in the AFCAT Syllabus for this section are Industrial Engineering, Aerodynamics, Flight Mechanics and Aircraft Structures, and Automotive Engineering.
Electrical & Electronics Engineering
Electrical and Electronics Engineering is an essential technical discipline of the EKT exam. Following are the various concepts covered under this subject:
Microwave and Control Engineering
Analog and Digital Electronics
Electronic Devices
Telecommunication Systems
Microwave Engineering
Computer Networks and Network Theory Design
Radar Theory
Instrumentation and Information Technology

FAQs
Is the AFCAT exam very tough?
The difficulty level of the AFCAT exam is moderate but with preparation and hard work, one can surely crack this exam.
How many subjects are there in AFCAT?
The AFCAT exam consists of questions that are based on 5 subjects – English, General Awareness, Reasoning, Military Aptitude and Mathematics.
Can I crack AFCAT in 6 months?
Taking into account the AFCAT syllabus and exam pattern, in 6 months a candidate can easily complete the preparation with 6 – 7 rounds of revision.
We hope you liked this blog, where we tried to cover comprehensive information about the AFCAT syllabus. To read more informative articles like this one, keep following Leverage Edu.